News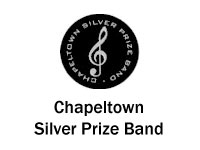 Published on July 12th, 2017
Andrew Dennis to Step Down at Chapeltown Silver
It is with great sadness and regret that Chapeltown Band announce that their Musical Director, Andrew Dennis, is to retire from brass banding after 42 years, 23 of these being at the helm of various bands as an MD.
A spokesperson for the band told A4B: 'For some time he has tried to balance his role of MD with his ever increasing business commitments, having spent a minimum of 8 hours and sometimes up to 20 hours a week doing preparation work, sourcing music, planning rehearsals and programmes. It is the preparation time that he needs that he is no longer able to commit to and Andrew states this is the side of the MD's job that no one sees, but is just as important as the conducting and probably more time consuming.
The band wishes to pay tribute and record their heartfelt appreciation, we owe Andrew a huge debt for his work, dedication and the incredible success we have achieved together during both his tenures with the band. In the last ten years he has lifted us from languishing at the bottom of the Third Section to the Championship Section qualifying for three National Finals including back to back wins in the Yorkshire Regional Contest in 2015 and 2016. It has been the most successful period in the band's history which was founded in the 1870's. He has been an exemplary band trainer working with the players he has, always bringing the best out of each and every player.
Finally this tribute from the band would not be complete without a mention for Andrew's wife Linda who has been such a loyal support to him and to the band including her winning the best soloist award at the Yorkshire Regional Contest in 2015. We will always treasure sharing in their most memorable wedding celebrations, to which as always Andrew had put such a lot of thought into the music.
We thank you from the bottom of our hearts and wish you both well for the future. We are so sorry to say farewell but we know it is not goodbye.'
Andrew's last engagement with the band will be at their Autumn concert in October unless a suitable replacement has been found.