News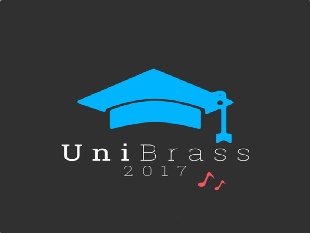 Published on December 10th, 2016
Boosted Entry & Cory Band Make UniBrass 2017 Best Yet
Registration for UniBrass 2017 has now closed! The committee are delighted that the contest at Harrogate International Centre will be the biggest ever, hosting 23 bands from across the country.
Along with the previously established competing bands, it's a very warm welcome to the University of Chichester, Nottingham Trent, Royal Northern College of Music and Zone One Student Brass, who will all be joining the contest for the first time this year.
A spokesperson for the event told A4B: 'We are thrilled that UniBrass is continuing to attract the attention of new bands, and that holding the contest over two sections has allowed the contest to continue to grow.
As well as this, we can today announce that the gala concert for the 2017 contest, also to be held in the Harrogate International Conference Centre, will be performed by the Cory Band. The Cory Academy also remain our partners for education workshops, which will take place during the contest day in the Harrogate International Conference Centre.'
Tickets for both contest and gala concert will go on sale next week, supported by Brass Bands England. Keep an eye on the contest's website and Facebook for the latest info. Special rates will be available for those purchasing tickets for contest and gala concert together, so we hope many people will be tempted to stay a little longer to catch the best brass banding has to offer. UniBrass will also give 10% cashback to any brass bands bringing a group of ten or more spectators, so make sure to spread the word!
Also look out for this year's UniBrass crowdfunder, launching very soon!