News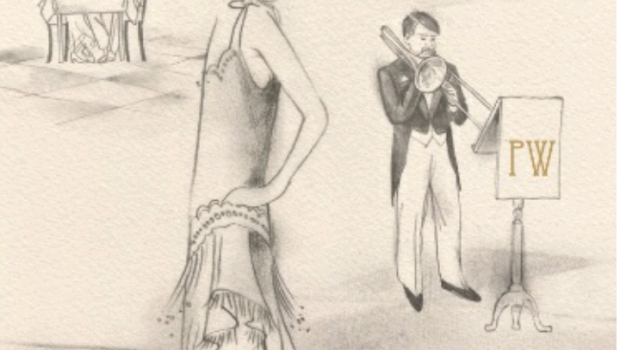 Published on January 3rd, 2017
Kevin Holdgate Pens New Novel
Kevin Holdgate, the former James Shepherd Versatile Brass and Grimethorpe trombonist has written a novel which was released on 1st January.
Kevin told A4B: 'It's always said that everyone has a book inside them waiting to be written. This was certainly true in my case, but it took a life changing event, and the regular chastisement of a very dear friend to stir me into action.
In July 2013 my wife Anita was diagnosed with breast cancer. For the following 12 months our lives were quite literally turned upside down. Six months of chemotherapy, followed by major surgery; followed by a further period of radiotherapy took us through to July 2014. This saw us finally able to go on the holiday we had planned, but had to cancel a year earlier.
As we sat on the beach on holiday in Brittany I began to formalise the idea of a story. I jotted it down and emailed to my good friend Jo Priestley back in England.
I believed she was being very kind and humouring me when she edited what I had written and sent it back to me. A few days later she emailed me again to demand more of the story, I knew better than to refuse. Eighteen long months and a considerable number of rewrites later I finally completed the novel.'
Set in 1927, 'Jimmy V – The Josephine Baker Affair' tells the story of the Honorable James St. John Smyth, 3rd Viscount of Stanley – jazz trombone player, known as simply Jimmy V to his friends, who has been invited to appear with the famous Paul Whiteman Band in Berlin. The celebrated burlesque singer of the 1920s Josephine Baker has also been invited to perform.
Travelling together through interwar France and Germany with his American manservant, Harry Pratt, and his long standing female companion Lady Julia Mortimer, Jimmy is blissfully unaware of the very different agendas they have to follow. Excitement and adventure ensue as secrets are uncovered, plots revealed, and characters, some of whom will be surprisingly familiar, take you on a journey all couched in the world of the 1920s jazz scene…
Kevin continued: 'Following on from my success with the 'Trombones against Breast Cancer' initiative in 2014, I have decided to donate 50% of the proceeds from the book to the 'Breast Cancer Now' charity. The charity does incredible work in sponsoring the research that will one day eradicate this dreadful disease. I have seen close up the effects that it has on the lives of so many people and sadly, some of the brave ladies who had chemotherapy at the same time as my wife are no longer with us.
My friends, the good ladies of 'Boobs & Brass' have done a fantastic job raising money for the charity since the band's formation in May 2006. By purchasing my book people will be contributing towards helping them to continue with this work.'
Kevin hopes to have a limited supply of the paperback version of the novel available for sale at the Butlins Mineworkers Contest in Skegness. These will be available from the Boobs & Brass stand located in the trade stands in Centre Stage. Kevin finished by telling A4B that he 'may even be able to sign them for you, just like a proper author!'
The book is available on Amazon.co.uk for download to Kindle or a paperback version can be obtained from Amazon.com.