News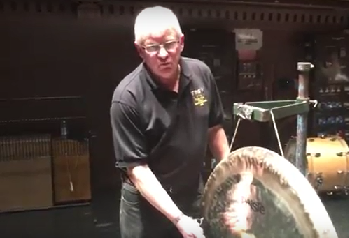 Published on January 6th, 2017
Top Tip Videos From Yorkshire's Ray Payne Ahead Of Regional Championships
The Yorkshire Regional Committee have teamed up with their resident percussionist, Ray Payne to provide some useful information to all the percussionists taking to the Huddersfield stage come March.
The Percussionists at the Yorkshire Brass Band Championships have the pleasure of using the top notch equipment, all supplied by Ray Payne. In this series of six insightful videos, Ray takes you through the most common pieces of equipment that he supplies and will be used throughout the test pieces set for the Regional Championships.
Ray gives advice on the Timpani, Tubular Bells, Cymbals, Tam-Tam, Bass Drum and last (but not least!), the triangle. These videos are well worth some of your time as Ray provides information and top tips for how to get the most out these important instruments.
The videos can be viewed at:- http://www.regional-contest.org.uk/yorkshire/PercussionGuide.php