News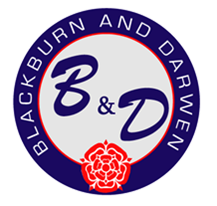 Published on January 9th, 2017
Experienced New Players For Blackburn & Darwen
Blackburn & Darwen Band are pleased to announce the arrival of Kirsten Hall on flugel horn, after having a short break from playing . Kirsten has previously played with Pemberton and Wingates Bands, as well as being a former member of the National Youth Brass Band Of Great Britain.
Also joining the band in time for the North West Area on the back row is John McLoughlin. John joins the band from VBS Poynton and brings with him a wealth of experience having previously played with Brighouse & Rastrick and Besses O'th Barn.
Commenting on the new arrivals, MD Neil Samuel told A4B: "I'd like to welcome John and Kirsten and hope that they both enjoy a long association with the band. Both players bring bags of experience with them and I am looking forward to working with them both in the bandroom".