Sponsored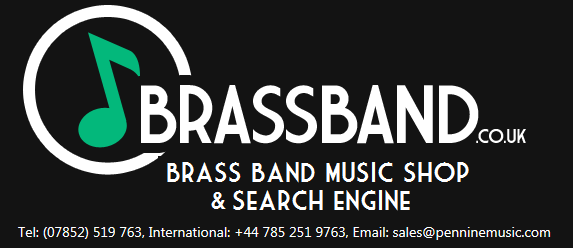 Published on January 17th, 2017
Brass Band Music Shop Adds New Partners
The Brass Band Music Shop are proud to announce new partnerships with two of the most respected Brass Band music publishers.
Adding to their already vast catalogue of titles that boasts over 35,000 publications, The Music Company and Editions Marc Reift are the latest in a long line of major publishers to make their music available via the Brass Band Music Shop.
The easy search engine, audio samples and quick checkout process makes buying music for your band easier than ever.
Music From Butlins
There is no doubt that many players will have heard some fantastic music performed over the weekend at the Butlins Mineworkers Open Contest. All of those works, if published, are available from the Brass Band Music Shop, so head on over there to browse for new music for your next programme.
Visit the Brass Band Music Shop at www.brassband.co.uk