News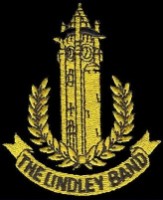 Published on February 8th, 2017
James McCabe Appointed At Lindley
The Lindley Band is very pleased to announce the appointment of the well renowned cornet soloist James McCabe as Musical Director.
A former Principal Cornet with the Fairey and Rothwell Temperance Bands, and Assistant/Co-Principal at Black Dyke Band, James will take up his post with Lindley after the Yorkshire Regional Championships.
A spokesperson for the band told A4B: 'This allows him to fulfil his playing commitments in this contest with The Rothwell Temperance Band. James is looking forward to working with the band on a variety of exciting projects.
For the Regional Championships, the band has secured the valuable services of Neil Jowett in the MD role who brings a plethora of experience to this position.'
The band are also pleased to announce that making a welcome return to the playing ranks are Paul Harrison and Robert Sykes on back row cornet and Martin Gledhill on baritone respectively.