News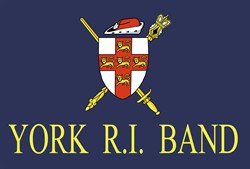 Published on February 10th, 2017
York Railway's First Class Return
York Railway Institute Band is pleased to announce the re-appointment of Graham Walker as Principal Cornet, after 50 years!
Graham returns to band after he first occupied the end chair in 1966, a position he took up after leaving the RMCM to pursue a career in teaching in the area.
He joined R I with Margaret, his wife and was with the band through until 1969 when he left to take up the position as Principal Cornet of the Yorkshire Imperial Metals Band establishing himself as one of the 'all-time' greatest cornet players.
Having gone full circle, Graham's return to R I could not be better timed with his birthday coinciding with the North of England Championship Section that is taking place in Durham on Sunday 12th March. Graham is looking forward to the contest having previously played the test piece Pageantry with great success first at the British Open in 1970 and then again as the winning band with Yorkshire Imps at the Yorkshire Area Contest in 1977.
Graham told A4B: "Lots of memories will abound at the Area Contest this year, a lifetime of enjoyable banding, over sixty years. I am grateful to R I for giving me this opportunity to create even more happy memories" Another coincidence will see Graham and Margaret's son Alexander and granddaughter Georgia also playing Pageantry on the 12th March with Newstead Band at the Midlands Area Championships.'
Musical Director David Lancaster told A4B: "Graham Walker brings a wealth of experience to the band and it is an enormous pleasure and a great honour to have him leading our cornet section.  I look forward to every rehearsal because there are always magical moments when he is involved, particularly in the lyrical cornet solos of the second movement. Graham is an inspirational bandsman and musician and his support in helping to rebuild the playing strength of R I is much appreciated."