News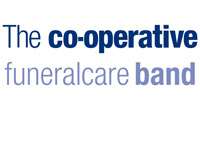 Published on February 13th, 2017
Crewe Set For Test-Piece Previews
Crewe-based Co-op Funeralcare Band North West have coming up their fourth Annual Test Piece Preview Evening.
The event will take place in the Studentzone at Manchester Metropolitan University's Cheshire Campus on Saturday 18th February from 7.30pm – 9.15pm  Featuring five brass bands, including two from Crewe.
A spokesperson for the event told A4B: 'The MMU Brass United is a great opportunity to hear all the set competition works for the Regional Brass Band Championships, 2017. The evening is completely free of charge, thanks to the support of Manchester Metropolitan University, and has been very well attended for the last three years.  All bands will play a warm-up piece of their choice, followed by their section's test piece.'
The participating bands are:
Championship Section – Co-op Funeralcare Band North West – Pageantry (Howells)
First Section – Bollington Brass – Land of the Long White Cloud (Sparke)
Second Section – Crewe Brass – Rhapsody in Brass (Goffin)
Third Section – Audley Brass – Darkwood (Price)
Fourth Section – Rode Hall Silver Band – St Andrew's Variations (Fernie)
Jef Sparkes, Musical Director for the Co-operative Funeralcare Band North West told A4B: "This year's contest pieces are very enjoyable listening for people with little or no experience of brass band music, as well as confirmed fans.  Two Crewe bands will be performing, so we hope locals in particular will take advantage of a free night out and we look forward to welcoming everyone to this fantastic concert venue.  Admission and parking are free, and there is no need to book.  The bar will be open from 7.00pm and the music starts at 7.30pm prompt."
The address of the venue is the Studentzone, Manchester Metropolitan University's Cheshire Campus, Crewe Green Road, Crewe CW1 5DU. For any further information, please contact Jef Sparkes 07590 033001.