News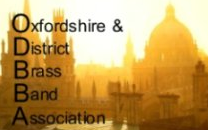 Published on February 17th, 2017
Bands Prepare For ODBBA Winter Contest
Whilst many eyes around the banding world shall be focussed on the Winter Gardens in Blackpool next week, The Oxfordshire and District Brass Band Association Winter Contest is also being held over the weekend of the 25th and 26th February at Marlborough School, Shipton Road, Woodstock, Oxford OX20 1LP.
This contest has gone from strength to strength as bands from around the area see this as a fantastic opportunity to give their test piece a run out before the big day in a few weeks time.
There is a total entry across the weekend of 36 bands. The 1st, 3rd and Unregistered Sections will be playing on the Saturday, whilst the Championship, 2nd and 4th Section Bands will be performing on the Sunday.
The adjudicator for the weekend is Paul Norley and those wanting to go along and listen, the cost of entry is £4.50 for each day.
All4Brass will be keeping it's twitter followers updated with the days events and the ODBBA Facebook page will be updated as the day goes on.
In what we believe will be a first for a brass band contest, it is also hoped that the results of each section will be transmitted live through Facebook Live (internet Connection Permitting).
Championship Section:
1. Brunel Brass (Paul Collis-Smith)
2. East London Brass (Jayne Murrill)
3. Northfleet Brass (Melvin White)
4. Verwood Concert Brass (Kevin Smith)
5. Wantage Silver (Craig Patterson)
First Section:
1. A W Parker (Drybrook) (Joshua Ruck)
2. Epsom & Ewell Silver (Paul Graham)
3. Hyde Band (Jonathan Lush-Camps)
4. Kidlington Concert Brass (Duncan Wilson)
5. Oddfellows Brass (Rob Boulter)
Second Section:
1. Chinnor Silver (Dave Pegram)
2. City of Coventry Brass (Stephen Cooper)
3. Downton Band (Paul Williams)
4. Milton Keynes Brass (Paul Fensom)
5. Otterbourne Brass (Melvin White)
6. Tilbury (Ben Jones)
Third Section:
1. Corsham Band (Colin Hogg)
2. Cubbington Silver (Mark Phillips)
3. Jubilee Brass (Oxford) (Clifford Sadler)
4. Olney Brass (Neil Brownless)
5. Oxford Cherwell Brass (Terry Brotherhood)
6. Spinnaker Brass (Ted Howard)
7. Tadley Concert Brass (Paul Chapman)
8. Towcester Studio Brass (Neil Brownless)
Fourth Section:
1. Abbey Brass (Abingdon) (Rob Tompkins)
2. Bletchington Silver (Sheldon Barwick)
3. Corby Silver (Catherine Fountain)
4. Crystal Palace (Michael Gray)
5. Gosport Solent Brass (Colin Garner)
6. Pangbourne Silver (Richard Powell)
7. Shipston Town (Howard Gibbs)
8. Syston Band (Chris Banks)
9. Wantage Academy (Nikki Jones)
10. Witney Town (Rhys Owens)
Unregistered Section:
1. Hook Norton Brass (Shaun Humphries)
2. Yarnton (Guy James)