News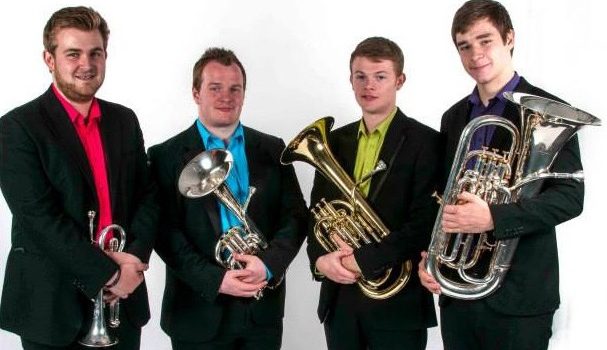 Published on February 20th, 2017
A4 Quartet Workshop Heading To Barnsley
The Rockingham band are set to host a brass workshop delivered by the A4 Quartet.
Four of the countries finest brass musicians from the Grimethorpe and Wingates band will give a full day of  constructive  advice and instruction to brass players of all ages and abilities.
This new venture is an exciting innovation from the bands General Secretary, Jacky Wadsworth and MD, Adam Whittle who are hoping to see attendance numbers upwards of 50 on the day. A generous community grant from the Ward Alliance has made this idea a reality for the band.
The idea of this unique workshop is to aid the improvement of players within the Rockingham band and other bands across the country. The day will commence at 10:00 am following a welcome meeting at 09:30am. The day will end with a short  concert from the A4 Quartet and massed band of all members present at 15:30—16:00.
For further details, please see www.rockinghamband.com