Contests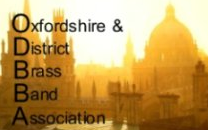 Published on February 21st, 2017
PREVIEW & PREDICTIONS: ODBBA Contest
With the Oxford contest going from strength to strength, it is now so popular that it is being held across 2 days.  On Saturday 25th February, the Unregistered, third and first section bands will perform, whilst on Sunday 26th February, the fourth, second and championship sections will take to the stage. Paul Norley is adjudicating, as the bands look for an interim report for their area test piece.
Championship Section
Adjudicator: Paul Norley
Three of the bands competing this year also played at the same contest last year and adjudicator Paul Norley will be looking forward to hearing what the bands have got to offer whilst playing Herbert Howells 'Pageantry.' Last year, East London took the honours, however it was Wantage, under the direction of Chris Patterson who took second place at the Regionals and qualified for the National Finals. Verwood Concert Brass have had another good year under Kevin Smith and will be pushing for top spot this weekend whilst Northfleet will be looking for a good start to life in the top flight, under the ever-reliable baton of Melvin White. With time still to go, at this point, we're looking towards a top spot battle between East London and Wantage…
1. East London Brass
2. Wantage Silver
3. Verwood Concert Brass
Competing Bands:
Brunel Brass (Paul Collis-Smith)
East London Brass (Jayne Murrill)
Northfleet Brass (Melvin White)
Verwood Concert Brass (Kevin Smith)
Wantage Silver (Craig Patterson)
First Section
Adjudicator: Paul Norley
In the first section, Kidlington Concert Brass return to defend the title they won here last year. MD Duncan Wilson will be keen to impress Paul Norley with the band's performance of Philip Sparke's Land of the Long White Cloud.
A W Parker will be looking to get 2017 off to a good start and Joshua Ruck will be after a solid performance from the band ahead of the West of England Qualifiers. Epsom and Ewell return to Oxford twelve months on hoping for a better result than last year. Paul Graham will know that a good performance here would give them a big confidence boost ahead of the trip to Stevenage.
Hyde Band were placed fifth last year and then went on to Torquay and did the same there, so Jonathan Lush-Camps will be pushing for a top 3 finish and a similar finish on the in a couple of weeks' time. Oddfellows brass didn't make it to Oxford last year and struggled at the Midlands 'Area'. Rob Boulter will be glad of a run-out of the test piece ahead of their visit to Bedworth and we're sure it shall prove most beneficial.
With Kidlington holding the trophy, we feel it will take a good performance from one of the other bands to get their hands on the top prize…
1. Kidlington
2. Hyde Band
3. A W Parker
Competing Bands:
A W Parker (Drybrook) (Joshua Ruck)
Epsom & Ewell Silver (Paul Graham)
Hyde Band (Jonathan Lush-Camps)
Kidlington Concert Brass (Duncan Wilson)
Oddfellows Brass (Rob Boulter)
Second Section
Adjudicator: Paul Norley
None of the bands competing here in the second section played here last year, making for a very interesting contest. St Sebastian Wokingham Band took the trophy twelve months ago, but there will be a new name on the trophy as six bands take to the stage to show off the hard work they have put into Dean Goffin's 'Rhapsody in Brass'.
Chinnor have moved into the second section and David Pegram will want a good start to life here, so you can expect a solid performance from the local band. City of Coventry had a great result at the 'Area' last year and Stephen Cooper will be hoping a run out in Oxford will give them the boost they need to push up the rankings. Downton Band will be looking for a better result in Torquay and MD, Paul Williams will be after a good performance from the band to give them the confidence needed in a couple of weeks' time.
Milton Keynes Brass will be hoping a return to Oxford will also give them a return to the 2nd place they were awarded at the Regionals back in 2015. Paul Fensom is taking charge and will  hope to lead a solid performance ahead of their trip to Stevenage. Otterbourne have come down from the 1st section and Melvin White shall be looking to lead the band back to the first section. A good performance here in Oxford would give them the push for a top 3 finish in Torquay. Tilbury Band are new to this contest and head to Oxford for the first time under the direction of Ben Jones who will be looking for an improvement on recent results as they prepare for a day out in Stevenage.
Weighing all options up, we feel Otterbourne will be the band to beat with City of Coventry also in the mix. Chinnor Silver Band are our dark horse and we feel could just surprise a few people…
1. Otterbourne Brass
2. City of Coventry
3. Chinnor Silver Band
Competing Bands
Chinnor Silver (Dave Pegram)
City of Coventry Brass (Stephen Cooper)
Downton Band (Paul Williams)
Milton Keynes Brass (Paul Fensom)
Otterbourne Brass (Melvin White)
Tilbury (Ben Jones)
Third Section
Adjudicator: Paul Norley
There is a good turn out in the third section this year as we see 8 bands taking on 'Darkwood' by Dan Price. Cold Ash Brass won the trophy here in 2016, however they not returning to defend the shield twelve months on and so as with the second section, a new name will be on the shield come Saturday evening.
Corsham Band are settling in well to life in the third section and Colin Hogg will want to keep up the solid performances. A run out at Oxford will be a good test for the band ahead of their trip to Torquay. Cubbington Silver Band are back in the third section after a few years away and Mark Phillips will be after a confident run ahead of their Regionals performance.
Jubilee Brass will want to get their 40th anniversary year off to a good start and MD, Cliff Sadler will know that there is no better way than a positive result here at the Oxford Contest. Olney Brass are visiting the Oxford Contest for the first time and under the baton of Neil Brownless, will be aiming for a strong run-out of Darkwood before they head to Stevenage.
Oxford Cherwell Brass and MD Terry Brotherhood will be at the winter contest for the first time and Spinnaker Brass will head north up the A34 to the Oxford Contest under the direction of Ted Howard. Both bands will be hoping the journey will be worthwhile, if not returning home with silverware, returning home with ideas ahead of the Regional Championships.
Tadley Concert are in good form at the moment and have a habit of doing well in contests recently, with a string of top 6 finishes over the past few years, Paul Chapman will be pleased if they can get into the top 3 on Saturday. Towcester Studio Band will be the second band in this section lead by Neil Brownless as they return to Oxford, following their 3rd place finish here last year and aiming for the same or better twelve months on…
1. Towcester Studio Brass
2. Cubbington Silver Band
3. Tadley Concert Brass
Competing Bands:
Corsham Band (Colin Hogg)
Cubbington Silver (Mark Phillips)
Jubilee Brass (Oxford) (Clifford Sadler)
Olney Brass (Neil Brownless)
Oxford Cherwell Brass (Terry Brotherhood)
Spinnaker Brass (Ted Howard)
Tadley Concert Brass (Paul Chapman)
Towcester Studio Brass (Neil Brownless)
Fourth Section
Adjudicator: Paul Norley
In the fourth section, all six bands from last year are returning and are joined by a further four bands all ready to take on 'St Andrews Variations' by Alan Fernie.
Abbey Brass take the short trip to the Oxford Contest in a hope they will get to keep or better, the second place trophy they won here last year. Under the baton of Rob Tompkins, they will want a confident performance to see them on their way to Stevenage. Bletchington Silver Band are another local band who will want to get a good run-out under their belts before Sheldon Barwick takes then through the final run-in to Stevenage.
Corby Silver Band are one of the new bands to Oxford in this section and Cathy Fountain will be happy to come away with a solid performance from the band ahead of the Regionals.  Crystal Palace have picked up the third and first place at Oxford in the last 2 years and another top 3 finish will be the aim for MD Michael Gray, who then went on to take the second place at Stevenage last year.
Gosport Solent Brass will want make the most of the day out in Oxford and we're certain the experience will give them the boost to do well in Torquay. Pangbourne and District Silver Band have a string of podium place finishes in recent years and MD Richard Powell will be pleased to get another top three finish on Sunday. Shipston Town Band are looking to bounce back into the third section and MD Howard Gibbs brings the band to Oxford to give them the best possible chance of a quick return back to life in the third section. Syston Band are the Cup Holders in this section and they won't want to be handing it back over any time soon. MD Chris Banks took the band to the National Finals after finishing as runners up at the Midlands 'Area' and we believe they could be a tough band to beat on Sunday. Wantage Academy arrive at Oxford hoping to play with confidence as a well organised band under the baton of Nikki Jones. Witney Town just missed the prizes here last year, but that performance then gave them the experience they needed to carve out a third place at the Regional Championships…
1. Syston Band
2. Witney Town Band
3. Crystal Palace
Competing Bands
Abbey Brass (Abingdon) (Rob Tompkins)
Bletchington Silver (Sheldon Barwick)
Corby Silver (Catherine Fountain)
Crystal Palace (Michael Gray)
Gosport Solent Brass (Colin Garner)
Pangbourne Silver (Richard Powell)
Shipston Town (Howard Gibbs)
Syston Band (Chris Banks)
Wantage Academy (Nikki Jones)
Witney Town (Rhys Owens)