Article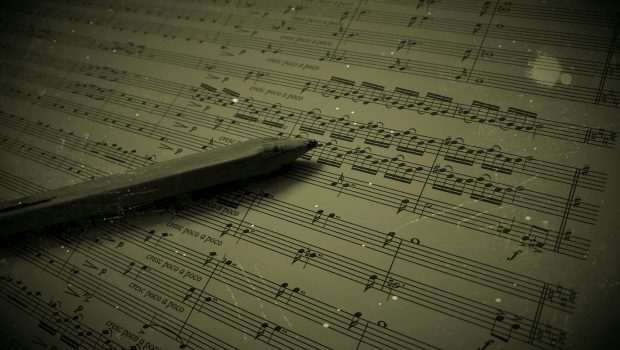 Published on February 24th, 2017
ARTICLE: What Makes The Perfect Test Piece?
As the Regional Championships 2017 get underway this weekend in Blackpool, Sophie Hart looks at the age old question, 'What makes the perfect Test Piece?'
The Age Old Question
The quest for 'the perfect Test Piece' has been a long and arduous one, it is something that no one can, and will, ever agree on. This year's Test Pieces have sparked real debate among many, not least the older ones, such as Rhapsody in Brass and Pageantry, which have been used many times before. The question is, is it really a challenge if you already know the music?
From a player's perspective, I would much rather have something new to play, so that the weeks spent on it remain interesting. However, many argue that if the piece has been played before then the confidence of the band escalates and the chance of getting a good placing at the Regional Contests escalates too.
Rhapsody in Brass was published in 1949, some sixty eight years ago. I asked David Hirst, head of AoBBA, if he thought that the age of a Test Piece affected the reception of it between bands. He said that we should 'consider older works as pieces of music which reflect the compositional practices of the time. These pieces have been used many times which is really down their musical content and popularity.'
However, this could limit the interpretations available to the bands, if a piece has been played many times, it is possible that we will take to an interpretation that we know inside out. Mr Hirst continues, 'As far as interpretation is concerned, it's all in the score, the composer has set out his intentions and it is then up to the bands, conductors and players to fulfil this goal.' It is clear that we ought to fulfil what is presented to us, however some members of the band do get less to work with than others. Rhapsody in Brass is a good example of this, it relies heavily on strong soloists, which does not always show off the entire band. Likewise, Pageantry has a significantly more difficult Principal cornet than any other part, but perhaps this also reflects its time, having been premiered in 1934.
Percussion Problems
Percussionists are renowned for being side lined in a Test Piece and few make full use of what is available. One test piece that does contrast this is the recent Nationals test piece, Journey of the Lone Wolf by Simon Dobson, which went as far as using violin bows along crotales. However, it has been shown that a perceived 'lack of' percussion part can hinder the bands results, from an adjudicator's perspective, Mr Hirst says 'I look for percussion to enhance the performance without dominating the fabric of the music. It must be viewed as an integral part of the piece and rehearsed along with the rest of the band. Unfortunately, in my experience percussionists often feel that they can attend few rehearsals and it will be ok – it usually ends in disaster!' So it seems that we cannot overlook these parts, no matter how inconsequential they seem to be.
Additionally, bands in the lower sections often have bigger issues with percussion. As conductor for 3rd section, Wilton and District Band, Will Wilkins often has to rehearse the band without percussion. He says that 'the part only requires 2 players and very few instruments, and although this is perhaps not the most challenging for the players, for many bands it is a blessing because lots of them struggle to get hold of percussionists in the first place'. In any other musical situation, however, it is the percussion that drives the band, so maybe, the 'perfect' test piece is far more percussion dominated that we first assume.
Musicality or Technicality?
Another key issue that arises year after year is the struggle over the seemingly 'easy' sections of a Test Piece. It is often the areas that are technically easy on the fingers that seems to have the most trouble for us. 'Technical detail in pieces should never override the music – it often does these days, that's why there are very few really memorable pieces – Prague (Judith Bingham) wasn't a technical piece but many bands found it too difficult!', this comment again from Mr Hirst, seems an obvious point, the whole reason we are in banding is because we enjoy music, and after 12 performances of the same piece adjudicators are going to want hear musical performances as opposed to technical ones. We ought to consider the less technical works for Test Pieces so that bands across the sections learn the importance of musicality. This could be said to have been done with last year's 1st section Test Piece, Essay, which was arguably easier that A London Overture but more was expected from it musically due to this.
Gregson is a perfect example of a composer whose works are used on a regular basis for Test Pieces and is a household name in the brass banding movement. Jonathan Bates worked closely with Gregson as part of Black Dyke's Young Composer in Residence scheme and is another example of a new composer who has had work used for contests, most notably Mansions of Glory for the National Youth Brass Band Championships. Therefore, the mixture of old and new works seems to be vital in educating young (and old) players in a variety of music. This variety should stretch across sections and indeed across years. Dobson is a very new composer which contrasts hugely to the likes of Eric Ball, likewise there is a 79 year age gap between Pageantry and Darkwood. I asked David Hirst about the issue of choosing Test Pieces and he said 'There should always be a mix of old and new – quality being the important factor. Test pieces should be used to develop musicality, technique and build repertoire skills.'
The Unanswerable Question
Of course he is correct, so the answer to the question of 'the perfect test piece' remains unanswerable. It will always contrast from player, to conductor, to adjudicator but the overriding feature of all opinions is that it remains musical, so the technical works, although it pushes the players, could be sidelined in favour of a simpler but more pleasing piece from an audience perspective. As regards old and new works, it is important to keep a balance, the movement does need to keep going forwards or young people will lose interest, but older works should be enjoyed because we are the only musical movement that competes in this way, therefore our heritage should be celebrated too.
– by Sophie Hart