News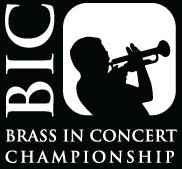 Published on February 25th, 2017
Cory To Headline Brass In Concert As Grimethorpe Event Is Postponed
The organisers of the Brass in Concert Festival, to be staged in association with Yamaha, Banks Group and British Bandsman at Sage Gateshead on the weekend of 18-19 November, have announced that the defending champion and world's number one band, Cory, will present this year's World of Brass in Concert event along with award-winning male vocal ensemble Only Men Aloud.
The concert, which will be the culmination of the Saturday events that Brass in Concert Chairman John Woods promises will be "absolutely spectacular", will have a movie theme and will be the culmination of a collaboration between Cory's Musical Director Philip Harper and the members of Only Men Aloud.
John Woods told A4B: "For some years we have been planning to bring a very different flavour to the Saturday gala event at Brass in Concert and we are delighted that this 'Welsh extravaganza' has come together with two groups right at the pinnacle of musical achievement in the 'Land of Song'. We are certain that the Sage Gateshead audience will be in for an absolutely spectacular and unforgettable prelude to the following day's Brass in Concert Championships."
Only Men Aloud first achieved national prominence in 2008 when they won the top prize on the BBC television programme Last Choir Standing. They have since performed in leading venues throughout the UK, including at the opening ceremony of the 2012 Olympic Games, while they have recorded five albums that have featured highly in the Music Charts, including Band of Brothers which spent three weeks at number one and was voted Album of the Year at the Classical Brit Awards in 2010.
Philip Harper told A4B: "We are very excited at the prospect of working with Only Men Aloud and adding another strand to Cory's unique brand of brass band entertainment. We at Cory are not only passionate about bringing the genre of brass bands into the 21st century, but also committed, in equal measure with Only Men Aloud, to reinvigorating the genre of brass and voices which has so much untapped potential in today's musical world. As the world's leading brass entertainment festival, Brass in Concert has been instrumental in recent years in bringing a new level of professionalism to the presentation of brass bands and we are delighted to be at the forefront as the event moves in a new direction."
John Woods concluded: "Due to the venue becoming unavailable it has unfortunately been necessary to postpone until 2018 the Grimethorpe Colliery Band concert originally scheduled at Durham Cathedral on 22 April. Further details will be announced in due course and we apologise to anyone who has tried unsuccessfully to obtain tickets for this event. The 2017 Brass in Concert Festival, however, is already shaping up to be the best ever and we expect to have some very exciting announcements about our international participants in the weeks ahead."
Tickets for the Brass in Concert Championship on Sunday 19 November (priced £30.00, £22.00 and £12.00) and World of Brass in Concert (Saturday 18 November – £27.00, £18.00 and £10.00) are available at www.sagegateshead.com or by telephone on 0191 443 4661.