News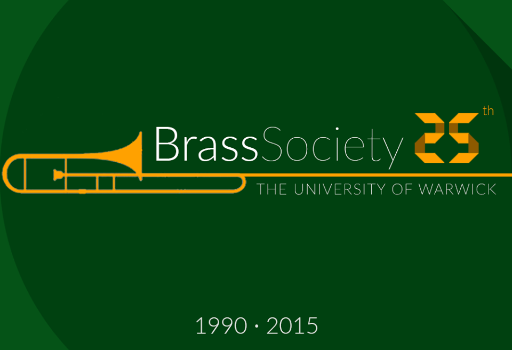 Published on February 25th, 2017
Radio Waves For The University of Warwick
The University of Warwick Brass Society competed at last weekend's UniBrass competition in Harrogate, picking up 5th place in the top section, plus the coveted Most Entertaining trophy. The highlight of their radio-themed set was a piece containing a specially commissioned medley of famous radio tunes, including the theme to Simon Mayo's Drivetime programme. Following their performance, the band were invited to have the piece featured on the Tuesday edition of the show!
The band saw off competition from the likes of Nottingham and Birmingham to claim their ranking of 5th, only beaten by previous winners Manchester and Huddersfield, as well as two conservatoires: Birmingham and the Royal Northern College of Music. They also picked up the Most Entertaining trophy for their radio-themed set, which was praised by adjudicators Philip Harper and Anne Crookston for displaying "real imagination".
The performance featured a piece entitled Radio Roulette, a collection of various radio themes arranged specially for the band's UniBrass set by renowned composer Robert Ramskill.
Containing, among others, the well-known themes to Desert Island Discs and The Archers, the piece also opened with the theme from Simon Mayo's Drivetime programme, hosted on BBC Radio 2 every evening. A preview clip of the band performing this theme was posted on Facebook, and later picked up by the show's producers!
After Simon Mayo, a Warwick graduate and honorary graduate himself, heard the brassed-up version of the theme, the band were invited to have a recording of the piece played live on air, alongside an interview with Cameron Barker, the band's principal trombonist.
During the interview, which went out on Radio 2's prime time 5-7 evening slot, Cameron and Simon chatted about a variety of things, including UniBrass, life at university and the brass band movement through the UK as a whole.
To receive any sort of radio airtime is a very rare occurrence for a brass band or a university society, and the band are extremely grateful to the show and its producers for setting up the performance!
The programme is still available to listen to for the next three weeks on the BBC's iPlayer Radio service (http://www.bbc.co.uk/programmes/b08f3zz3).
The clip and the interview are about 17 minutes in.