News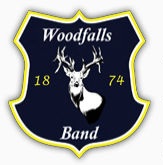 Published on March 6th, 2017
Woodfalls & Downton Open Doors Ahead of Torquay
The neighbouring villages of Woodfalls and Downton come together on Wednesday for an open rehearsal of two of the set works ahead of the West of England Area contest in Torquay.
Woodfalls Band, conducted by Dr Robert Childs, will be rehearsing and performing Herbert Howell's Pageantry whilst Downton Band conducted by Paul Williams will be put through their paces on Dean Goffin's Rhapsody for Brass.
The open rehearsal is being held on Wednesday 8th March at Burgate School, Fordinbridge, SP6 1EZ. The event is free and open to all to attend. The doors open at 7pm.