Contests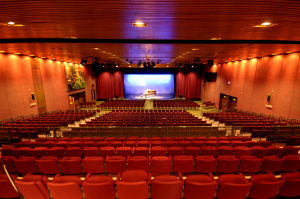 Published on March 9th, 2017
PREVIEW & PREDICTIONS: Midlands Regional Championships
Split over two venues, the Midlands Regional Championships takes place this weekend as contenders look to join the qualifiers in the North West and Yorkshire.
Championship Section:
Sunday 12th March
The Civic Hall, Bedworth
Adjudicators: Philip Harper and Leigh Baker
Draw: 1.00pm
Commence: After the Second Section results
13 bands will contest on the challenge that is Pageantry. As in previous years, again the Championship section will divide into the challengers and those battling for survival, with a few looking to battle it out for a good mid-table finish. Desford & Virtuosi GUS will be looking for a place at the National Finals, whilst Staffordshire, Bolton and the newly promoted Jackfield, Bedworth & Blidworth will all be fighting to avoid relegation with their polished performance of Howells' work. Ratby are a band who will be hoping to spoil the qualifying party as they attempt to try and better the 4th place they achieved here last year. Thoresby who finished as runners-up here twelve months ago will also be looking to repeat, if not better their result. Jaguar Land Rover know with a perfect showing, they will also be looking for a top three place after a successful return to the British Open. Overall, this could be a close contest, both at the top and at the bottom with a possibility of a shock or two…
Prediction:
1. Virtuosi GUS
2. Desford
3. Jaguar Land Rover
4. Thoresby
5. Ratby
Competing Bands
Bedworth Brass
Bilton Silver (Rugby)
Blidworth Welfare
Derwent Brass
Desford Colliery
Jackfield
Jaguar Land Rover
Newstead Brass
Ratby Co-operative
Spal Sovereign Brass
Staffordshire
Thoresby Colliery
Virtuosi GUS
First Section:
Saturday 11th March
The Civic Hall, Bedworth
Adjudicators: Dr Chris Davis and Kevin Wadsworth
Draws: 10.00am & 12.00pm
Commence: 11.00am
The Land of the Long White Cloud we be a stern challenge for all the bands competing in the first section, with various challenges throughout the work for not just the players, but the MD's to get stuck into and pull the music and shape out of the dots on the page. Last years' winners have been promoted and the two bands demoted from the Championship section were promoted the previous year. This will make for a very exciting contest with no clear favourites, but a rather open contest for all the bands and a chance of qualification for a couple of special performances. A look at the results over the last three years shows that some bands can produce a good performance one year, yet a low table finish in other years. So who will bring their 'A' game to the contest?
Predictions:
1. Langley
2. Hathern
3. Leicestershire co-op
4. Kibworth
5. Wigston
Competing Bands:
Carlton Brass
Enderby
Foresters Brass 2000
Gresley Colliery
Harborough
Hathern
Ibstock Brick Brass
Ireland Colliery Chesterfield
Kibworth
Langley
Leicestershire Co-op
Oddfellows Brass
Rushden Town
Shirebrook Miners Welfare
Shirley
Wigston
Second Section:
Sunday 12th March
The Civic Hall, Bedworth
Adjudicators: Derek Renshaw and David Hirst
Draws: 9.00am & 10:30am
Commence: 10:00am
Eleven bands will compete for the second section honours. This section has dramatically changed from last year. Of the bands that competed or were allocated to the section, 6 have been promoted, demoted or are no longer a competing band. However one band stands out as they aim for previous glory and that is Glossop Old. They are seeking to return to the highest level. Rhapsody in Brass is a good, but tough challenge for the second section, where the basics of banding will be tested in every movement. Hucknall & Linby will want to put a slightly disappointing result at Butlins behind them and return to their 2016 form. Pleasley have been on the promotion trail for a few years now and will be hoping that if that doesn't continue, they can at least consolidate their position for another year.
Predictions:
1. Glossop Old Band
2. Hucknall & Linby
3. Pleasley Colliery
4. Avonbank (Evesham)
5. City of Coventry
Competing Bands:
Avonbank (Evesham)
Bakewell Silver
Burbage Buxton
City of Coventry
Daventry Brass
Foss Dyke
Glossop Old
Hucknall & Linby MC
Newhall
Pleasley Colliery Welfare
Raunds Temperance
Third Section:
Saturday 11th March
Nicholas Chamberlaine Collage
Adjudicators: David Hirst and Derek Renshaw
Draws: 10.00am & 12:00pm
Start: 11.00am
Many of the bands competing in this section have good reason to be optimistic about their chances. So many of them have seen success at this level before and will be hoping history can repeat itself. Stourport on Severn introduced themselves back to third section with a good second place last year. Can Melton repeat last years' success? They of course will be hoping they can do even better? Ifton Colliery are another band hoping to repeat the previous success they achieved back in 2015. This is rather an open contest with a test piece that demands so many styles within the 11 minute work. Many of the bands in this section are in with a real chance of success and no-one should write off the likes of Long Eaton, Amington and Market Rasen. So who will emerge out of the Darkwood victorious?
Predictions:
1. Stourport on Severn
2. (RESDEV) Market Rasen
3. Melton
4. Long Eaton Silver Prize
5. Ifton Colliery
Competing Bands:
Amington
Arrow Valley Brass
Audley Brass
Brackley & District
City of Birmingham
Cubbington Silver
Ifton Colliery
Long Eaton Silver Prize
Matlock
Melton
(Resdev) Market Rasen
Rolls Royce (Derby)
Shirland Welfare
Stamford Brass
Stourport on Severn
Towcester Studio
Trentham Brass
Wellington (Telford)
Fourth Section:
Sunday 12th March
Nicholas Chamberlaine Collage
Adjudicators: Kevin Wadsworth and Dr Chris Davis
Draws: 10.00am & 12.00pm
Start: 11.00am
As is usual here in the Midlands, it is great to see such a large field that will contest in the fourth section. New bands and demoted bands will all provide the regulars with a strong challenge. Amongst them will be Shipston who have fallen through the sections at an alarming rate, however they may have found a level that will make them competitive on the day, especially after their recent win at Oxford. The University of Warwick are always competitive at this level as is the Syston Band, Moulton 77 and Ratby Co-op Mid. However, we think last years winners will be favourites…
Predictions:
1. Cleobury Mortimer
2. Syston
3. Moulton 77
4. University of Warwick
5. Shipston
Competing Bands:
Bestwood Welfare Black Diamonds
Bilton Silver (Rugby) Training
City of Wolverhampton
Cleobury Mortimer
Corby Silver
Coventry Festival
Croft Silver
Fairfield Buxton
Ilkeston Brass
Kirkby Colliery Welfare
Malvern Hills District
Moulton 77
Newark Town
Porthywaen
Ratby Co-operative Mid
Sherwood Forest Brass
Shipston Town
Skegness
Syston
University of Warwick
WEM Jubilee
Whitwell Brass