News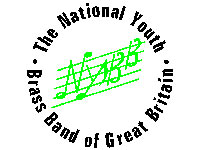 Published on March 17th, 2017
Free Open Day With NYBBGB
The 80-strong National Youth Brass Band of Great Britain (NYBBGB), in which entry is by audition only, is to hold a free-of-charge open day for young brass players and music teachers.
The NYBBGB Open Day, to be held on 11th April, will give brass and percussion players aged 8 to 18, the opportunity to play with the band, receive tuition from expert coaches, and audition for a place in the band. Youngsters not old enough to audition for the NYBBGB, will be given the opportunity to audition for the National Children's Brass Band of Great Britain (NCBBGB), the younger sister band to the NYBBGB.
Tutors for the open day are drawn from some of Britain's leading brass players, including Tom Hutchinson (Cory), Owen Farr (Brass Band of Battle Creek), Brett Baker (Black Dyke), Les Neish (Brass Band of Battle Creek) and Mark Landon (Fodens Band).
Attendees will also get the chance to play under MD, Bramwell Tovey, the band's artistic conductor. Bramwell Tovey is also the Musical Director of the Vancouver Symphony Orchestra and has also conducted some of the world's most famous orchestras, include the London Symphony Orchestra and the New York Philharmonic.
Philip Biggs, the NYBBGB's administrator, told A4B: "The band's open days are proving increasingly popular with attendees; with many of those who have attended previously, going onto join both bands. Designed to inspire all those attend, we would encourage anyone with an interest in developing their playing to get in touch."
The Open Day, which will be held at Uppingham School in Rutland, will begin at 10am and end at lunchtime. To sign up, email: [email protected]