Sponsored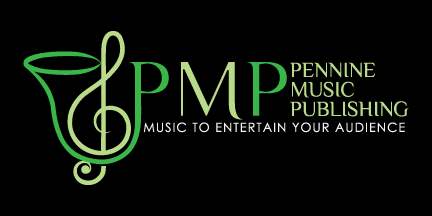 Published on March 29th, 2017
Current Best Sellers From Pennine Music
New concert music is now at the forefront of the mind for most bands at the moment and Pennine Music are supplying bands across the globe with just what they're looking for.
Last Week's Best Sellers
Last week saw the new Solo Horn release 'Make You Feel My Love' (as performed by Adele) topping their sales chart, alongside the light-hearted drum kit feature, 'A Kit of Fun'. Also currently in demand by bands is the recently new release of 'The Rose', arranged for solo euphonium by Rob Westacott. This work is scored only for the soloists and flugel horn down the band, making it the perfect choice for MD's looking to rest their cornet players for a moment.
One piece that doesn't seem to be out of their best-sellers list at the moment is the grand arrangement of 'Les Miserables Concert Suite'. A stunning work that incorporates popular titles from the musical including Look Down, On My Own, One Day More, Bring Him Home, Master of the House and a built in finale of Can You Hear The People Sing?
Popular Light Hearted Music
Also from the pen of Rob Westacott is 'Swing Low, With Grace', an increasingly popular arrangement which takes the two popular tunes, Swing Low, Sweet Chariot and Amazing Grace and combines them into a great entertaining work, whilst new release 'Don't You Want Me Baby?' by The Human League,  is another title that seems to be finding favor with bands across the UK at the moment.
Visit Pennine Music
You can view all these new releases, as well as the rest of the Pennine Music catalogue at www.penninemusic.com , Free PDF scores and audio samples are also available to help bands in their quest for new music. For any further information or help, simply call them on 0785 251 9763