Contests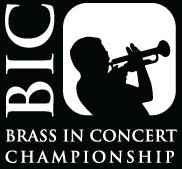 Published on March 31st, 2017
Brass In Concert Competitors Announced
The organisers of the 41st Brass in Concert Festival, to be held in association with Yamaha, Banks Group and British Bandsman on the weekend of 18-19 November at Sage Gateshead, have announced the line-up for the 2017 Championship, which the organisation's Chairman has described as arguably the strongest ever.
Defending Champions, Cory will face 11 challengers, with three overseas bands representing the highest-ranked international contingent in the event's history. Familiar names from UK will include Foden's and Tredegar, which will both return to the event for the first time since 2014. The competing bands are:
Brighouse and Rastrick
Carlton Main Frickley Colliery
Cory
Eikanger-Bjørsvik Musikklag
Flowers
Foden's
Fountain City
Grimethorpe Colliery
Leyland
Paris Brass Band
Tredegar
Virtuosi GUS
Brass in Concert Chairman, John Woods told A4B: "We are delighted that the 41st Brass in Concert Championship will feature such a stellar line-up, arguably the strongest since the event began in 1977, and we will be especially pleased to be joined by three outstanding bands from overseas.
These include the current Siddis Brass and US Open champions, Eikanger-Bjørsvik and Fountain City respectively, both of which have appeared at Sage Gateshead in the past, but we are especially pleased that Paris Brass Band, which has made a great impression at recent European Championships, will make its debut this year.
We have some other surprises lined up for our loyal audience in the weeks ahead, but 2017 is already shaping up to be a great year for Brass in Concert."
Speaking about the other attractions at this year's Brass in Concert Festival, John Woods continued: "Saturday at the Brass in Concert Festival is becoming unmissable for all fans of brass music and we will be unveiling full details of the daytime events very soon. The Tasters and Workshops will continue with an afternoon performance by Wardle Academy Band following its victory at the Action Medical Research Youth Entertainment Championships earlier this year, while Cory Band and Only Men Aloud will provide the entertainment at the World of Brass in Concert event in the evening (7.00pm).
All events are selling very quickly, so anyone intending to buy tickets should do so very soon."
Further announcements regarding the adjudicators, draw for order of play and online registration details for the Workshops are expected in the next few weeks.
Tickets for the Brass in Concert Championship on Sunday 19 November (priced £30.00, £22.00 and £12.00) and World of Brass in Concert (Saturday 18 November – £27.00, £18.00 and £10.00) are available at www.sagegateshead.com or by calling the ticket office on 0191 443 4661. A booking fee will apply.