News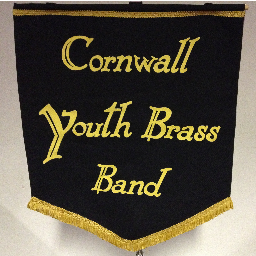 Published on April 3rd, 2017
Cornwall Youth Set For Easter Course
The young musicians of the Cornwall Youth Brass Band will be spending four days over the Easter weekend rehearsing and studying under the baton of their Guest Conductor Paul Holland, Musical Director of the Flowers Band, and the Band's Soprano Cornet, Paul Richards, as Guest Soloist.
Paul Richards returns to the CYBB as a former member, following his Father, Rodney, who was the first soprano player in the CYBB when it was founded in 1955.
Aged between 10 and 21 all the musicians also play with a local brass band and devote many extra hours to their membership of the Cornwall Youth Brass Band, rehearsing monthly with their team of local Conductors and Tutors in preparation for the twice yearly residential Courses, held at Truro High School for Girls, Falmouth Road, Truro.
The Band will also be repeating its successful Open Rehearsal and Audition afternoon on Saturday 15th April from 1-30 to 4-30pm at Truro High School for Girls. This gives young musicians interested in joining the Band an opportunity to observe the Band in action and talk to the local Team of Conductors and Tutors about the simple procedure required to join the Band.
The Band will be giving their End of Course Gala Concert at St Michael's Church Newquay, at 7pm on Monday 17th April. Admission is just £7, with children under 14 free of charge.
Full details of all the events can be found on the Band's Web Site, www.cybb.co.uk  or contact Roy MacKenzie, 01726 823295, [email protected]