News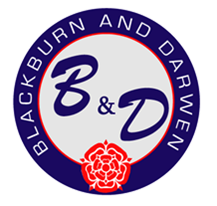 Published on April 18th, 2017
Soprano Pain Eased At Blackburn and Darwen
Blackburn and Darwen are pleased to announce the arrival of Kenny Pain on soprano cornet, allowing Rob Speakman to move over to our flugel chair.
Kenny joins the band having previously played for British Open contenders, Milnrow. Also joining the band are Luke Taylor on percussion from Besses Boys and 'local lad' Nathan Wood who returns to playing after a brief break.
Commenting on the new arrivals, MD Neil Samuel told A4B: "I'd like to welcome Kenny, Luke and Nathan to the band. They are all fantastic players and I look forward to them adding to our performances on the concert and contest stage".