News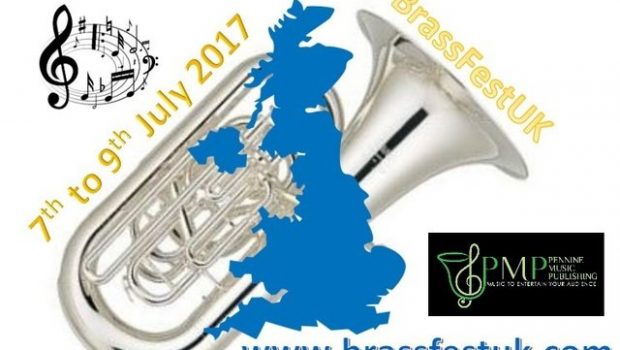 Published on April 21st, 2017
BrassFestUK Music Released
The piece of music commissioned for this year's BrassFestUK 2017 event, has now been released and published by Pennine Music.
Entitled 'The Spirit of Brass', the work is to be recorded by the Cory Band and is an exciting, new energetic concert piece that will fit perfectly into any concert, particularly as an opening item. Two versions of the composition are available; the standard version for mainstream bands and a youth band version. The two different variants work either as standalone items, or if your main band and youth band wish to join forces, they can be performed side-by-side.
Speaking about the new work, Composer Gavin Somerset told A4B: 'This was a fantastic opportunity to write something new for band without any real set brief or restrictions. I wanted to convey the good spirit of the brass banding world and with that in mind, I turned to my favourite composer, John Williams and the various Olympic themes that he has composed over the years as a line of inspiration. I'm very proud to have been asked to compose the work for BrassFestUK and I hope that all the bands involved will enjoy performing the piece.'
For a limited time, the music is available for just £10.00 (normal RRP £25.00). The music is also available to purchase as a digital download if you want to get your hands on it right away for just £7.00. Visit www.penninemusic.com.