News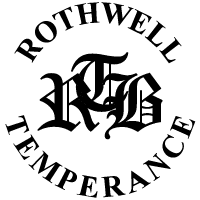 Published on May 2nd, 2017
Paul Argyle Returns to Rothwell
Following the recent announcement of Jon Hammond as the new Principal Cornet at Rothwell Temperance Band and the return of bass trombonist Glyn Thompson, the band has now released the news that one of its longest serving former players and one of the finest soprano cornet players in the country, Paul Argyle, is to return to the band with immediate effect.
Commenting on the announcement, the band's delighted MD, Dave Roberts told A4B: "After five years away I'm delighted Paul is returning to the band and this marks the start of a really exciting time for the band with Paul back on Soprano and Jon Hammond on Principal Cornet. Paul has always impressed on every performance and Jon is already showing outstanding quality and leadership in the cornet section."
With a host of new events lined-up in 2017 and 2018 and a new website and social media strategy launching, Rothwell is taking on the future with amazing strength both on and off the musical stage.