News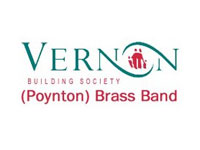 Published on May 27th, 2017
Stig In The Middle at VBS Poynton
VBS Poynton band are fortunate to be able to announce that Stig Maersk has taken over full time conducting responsibilities at the band after a successful spell under Neil Samuel.
Stig conducted the band at the North West Area in February and forged a great relationship with the band. Both parties enjoyed the partnership and were keen for it to continue in a more permanent capacity. Stig helped band achieve their highest place in the Championship Section since 1994 under Alan Lawton.
Stig is currently also the MD for EYMS band in Hull and this will remain his primary responsibility and focus.
Born in Denmark, Stig was principal cornet with the Danish National Champion Band Concord Brass, before concentrating on his studies and trumpet at the Danish Royal Academy. Since graduating, he has played professionally with the Aarhus Symphony Orchestra and Band of the Danish Royal Guards and worked as Musical Director of The Aarhus Band and The Concord Band. Since moving to the UK in 2012, he has conducted the Hepworth Band, Pemberton Old Wigan Band, Wakefield Metropolitan Band and the Yorkshire Imperial Band.
Stig conducts several bands in Scandinavia, including being MD of the National Youth Band of Denmark.
Band Chairman, Gary White, told A4B: 'The band are very excited to be working with Stig and are looking forward to developing under his leadership, he was most definitely the right person to take us forward'.
The band would also like to welcome other new recruits to the band; Ian Moffet returns to the band on cornet after spells at Marple and Tintwistle, Jess Tredrea joins on Flugel Horn following a successful conducting spell at Lindley Band and student Will Jeyes joins on solo cornet.