News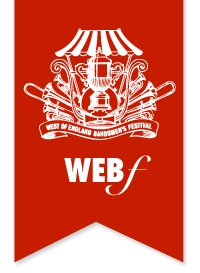 Published on May 31st, 2017
Bugle Contest Goes Dutch
The Red, White & Blue Tricolor Flag of The Netherlands will fly alongside the Black & White Cornish Flag of St Piran to open the 93rd West of England Bandsmen's Festival in the traditional way on Saturday 17th June, as the competing Bands march through the village of Bugle to the Contest Field. As well as Bands from Cornwall and Devon and Brassband Excelsior Ferwert from the Netherlands, the Festival is also delighted to welcome visiting Bands from, Hampshire, Dorset and London.
Brassband Excelsior Ferwert are celebrating their 120th Anniversary this year, and decided to mark the occasion by returning to compete at Bugle, following their first visit in 2004. They will also be performing at the Harbour in Porthleven at 2pm on Sunday 18th June, followed by a Concert at The Princess Pavilion in Falmouth at 7pm.
Three Cornish Bands have entered the Championship Section, where as friendly rivals they will compete for The Royal Trophy, presented to the Festival in 1913, by the then Prince of Wales, Duke of Cornwall. The present HRH Prince of Wales, Prince Charles, Duke of Cornwall, is Patron of this unique open air Festival of brass band music which attracts a large audience from near and far each year.
The Festival, situated since 1912 in the heart of the Cornish China Clay Country at Molinnis Park in Bugle, provides ample parking in view of the Bandstand, and with comfortable seating available, this sets the scene for the audience to enjoy the attractive selection of Test Pieces, chosen not only to test the Musicians, but to provide entertainment for those listening.
The Adjudicator this year is David Marshall, ARMC, LTCL, BBCM, psm, who originally hails from Bodmin, where he joined the Bodmin Town Band at an early age. Enlisting in the Army Music Service at the age of 16 he served for 40 years,  retiring with the rank of Major as Director of Music of the Coldstream Guards. He has the challenging task of judging the Seven Sections, which include the always popular Youth and Training Bands, full of young musicans taking their first steps in this enjoyable lifetime hobby.
In addition, Gareth Roberts MBE, will be in his usual secret eyrie to observe the Bands on the March, judging them for the Deportment Prizes.
With Trade Stands and the famous Tea Tent, a full day of entertainment, socialising and enjoyment is guaranteed. The March to the Field at Molinnis Park commences at 10am, with the Contest commencing at 11am.