News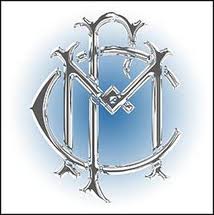 Published on May 31st, 2017
Planning For The Future Pays Off At Carlton Main
A new Funeral Home opened its doors on 17th May in Hemsworth and will be supporting the Carlton Main Frickley Colliery Band.
A N Abraham, who also have a sister branch in South Elmsall, have recently held a campaign highlighting the benefits of having a funeral plan and for each plan taken out, they have donated monies to the Carlton Main Frickley Colliery Band.
The band is based in the village of South Elmsall where the sister branch of A N Abraham's is and have sponsored the band for the last two years as part of a three year agreement to assist the band following their historic Yorkshire Championships win back in 2015.
The sponsorship helped the band to compete in London at the National Championships  that year and to help with the financial running of the organisation. Band Spokesman Ray Sykes told A4B: 'We are delighted to receive this boost to our funds as well as the generous yearly sponsorship which for a small community brass band like us is a financial lifeline and greatly appreciated. This helps the band compete at National level where we would struggle financially without some aid.'
Brett Benton, a local Funeral Director for Abraham's said: 'It's great to help a local cause and the public concert they gave last Christmas was superb. We are glad to be able to put back into our local communities like this.'
The band received a cheque for £2050.00 from Brett and the team at A N Abraham's at the official opening and dedication of the branch and Chapels of Rest.