News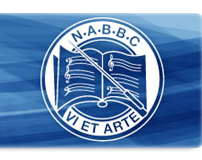 Published on June 5th, 2017
NABBC Conductors Contest Sees Global Entries
On the 10th June the National Association of Brass Band Conductors will hold its annual Conductors Contest at the Fallibroome Academy in Macclesfield
Starting at 11am twelve conductors from as far afield as Switzerland, France, and the USA will be allocated 14 minutes to impress the judges (Mark Herron from the conducting faculty of the RNCM, and Michael Fowels musical director of the Foden's Band) where they will rehearse sections of Pageantry, Salute to Youth and the Alchemists Journal with the Roberts Bakery Band.
At 5pm, six shortlisted conductors will each rehearse one of six selected works that they will present and conduct in the evening concert with Foden's.
The concluding concert with Foden's and the six finalists will commence at 7.30pm with the 2nd half of the concert being conducted by last years winners Brenden Breslin. Prior to the concert concluding the adjudicators will announce the 2017 winner.
The event is a free concert with a retiring collection after the results. Due to seating being limited people are advised to arrive early.