News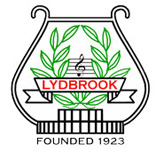 Published on June 6th, 2017
Lydbrook Sponsorship Sees Unique Performance
To celebrate its corporate sponsorship of Lydbrook Band, Forest of Dean Stone Firms welcomed the band to Barnhill Quarry for a unique performance.
Kitted out in hard hats, hi-vis vests and wellies, all 27 members of the band took to the quarry bench to play the title music of The Flintstones; a suitable request from Forest of Dean Stone Firms' managing director, Nick Horton.  As the sun set on a scorching Wednesday evening in the Forest of Dean, the band completed the set with Elgar's Pomp and Circumstance March No. 1 (Land of Hope & Glory).
Commenting on the performance and the sponsorship agreement, Nick Horton told A4B: "We've had lots of fun organising this.  With such a unique alliance, we wanted to do something extraordinary to mark our association.  A performance in our quarry seemed like the ideal way to marry the two together; natural stone with music; fortunately, all the band members were game.  We thought the acoustics would be impressive but everyone was stunned by the sound, so much so, they want to come back to put on a full performance.  Watch this space for Proms in the Quarry!
"Our stoneworks was established in 1902 and the band formed in 1923, this shared heritage, along with our common values of quality and professionalism make for an exciting and beneficial partnership.  We're looking forward to watching the band perform but nothing will beat the Barnhill Quarry sessions!"
Speaking on behalf of Lydbrook Band, secretary, Robert Morgan told A4B: "We are extremely grateful to Forest of Dean Stone Firms for their generous support.  We have been well-supported by local businesses over the past 94 years but this is the first time that we have had major sponsorship for an extended period.  This partnership will allow us to purchase new instruments for our thriving Training Band as well as refurbish a couple of our top of the range Besson Tubas. To perform in the quarry was an extraordinary experience.  The natural acoustics were incredible and the recording sounds as good as any concert hall or studio."