Contests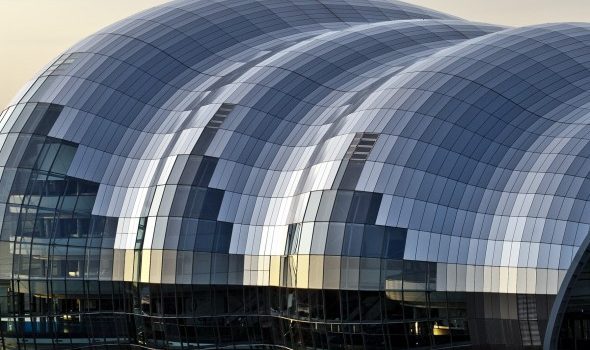 Published on June 7th, 2017
Brass In Concert 2017 Judges Announced
The organisers of the Brass in Concert Championship have revealed the line-up of adjudicators for the 41st Festival, which will be held at Sage Gateshead on Sunday 19 November in association with Yamaha, Banks Group and British Bandsman. The confirmed adjudication panel and their respective roles is as follows (UK unless stated):
Quality of Performance: Jan Van der Roost (Belgium) and Lito Fontana (Italy)
Programme Content: Nick Grace
Entertainment and Presentation: Richard Evans and Tom Redmond
Soloists: Ian Bousfield
Brass in Concert Chairman, John Woods told A4B: "We are delighted to be able to reveal such a high-quality panel of judges for this year's event. All are, of course, vastly experienced professional musicians, with our Quality of Performance adjudicators Jan Van der Roost and Lito Fontana complementing the international flavour of the festival. For Entertainment and Presentation, Richard Evans, who conducted nine winning performances at Brass in Concert, will be accompanied by Tom Redmond, who has vast experience in the music and media industries. As Principal Director of Music of HM Royal Marines, Nick Grace has masterminded many musical programmes for diverse and international audiences and will make an ideal Programme Content judge, while Ian Bousfield needs no introduction as one of the finest 'exports' from the UK brass band scene, having performed for many years as the principal trombone of the Vienna Philharmonic Orchestra before concentrating on his work in education."
As extensively reported in the banding press, a new system was introduced in 2012 ago to recognise the importance of the quality of bands' programme content, which accounts for 20 percent of the available marks. Quality of performance accounts for 60 percent of the points, while entertainment and presentation make up the other 20 percent of the total. Specific guidelines on the role of each category are supplied in advance to bands and adjudicators.
John Woods continued: "After every Brass in Concert Festival, we examine every aspect of the weekend very carefully, and this year we also took the opportunity to meet with competing bands in this regard. As such, with a highly skilled adjudication panel in place, we remain confident that the existing scoring system is the most likely to satisfy the current needs of the event and to preserve its status as the leading entertainment contest in the world.
In addition to the contest, we have a ground-breaking performance lined up for this year's gala concert, with Cory Band and the award-winning male vocal ensemble Only Men Aloud, plus brass and percussion workshops, taster sessions, and performances by the remarkable Wardle Academy Band and new European Champion, Eikanger-Bjørsvik Musikklag. We will have further announcements relating to this year's Festival in the next few weeks, including the full Saturday programme and the structure of the workshops, tutors and music programme. Tickets are selling faster than ever, so we urge anyone wishing to attend in November to avoid any disappointment by contacting the Ticket Office or logging on to the Sage Gateshead website very soon."
Tickets for the Brass in Concert Championship on Sunday 19 November (priced £30.00, £22.00 and £12.00) and World of Brass in Concert (Saturday 18 November – £27.00, £18.00 and £10.00) are available at http://www.sagegateshead.com or by calling the Ticket Office on 0191 443 4661. A booking fee will apply.