Contests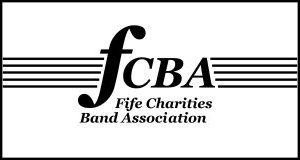 Published on June 23rd, 2017
Fife Charities Contest Trials Links With British Open
The organisers of the Fife Charities Band Association Open Contest have announced a new contesting link with the British Open Championship.
The contest joins Brass at the Guild Hall, the Wychavon Festival of Brass and Bolsover Festival of Brass in offering an automatic invitation to compete in the Senior Trophy in Blackpool to the highest placed Championship or 1st Section Band who are not already at the event, as a trial this year.
A spokesperson for the Fife Charities Band Association told A4B: "We are delighted that in 2017 we can now offer our competing bands a wonderful opportunity to secure a place at the Spring Festival, just three steps away from competing at the most prestigious brass band contest in the world.
We are also very grateful to Martin and Karyn Mortimer for enabling our contest to become part of the qualification ladder, which shows that the British Open continues to reach out to ambitious bands who want to compete at the Spring Festival."
A spokesperson for the British Open told A4B: "We are also delighted to make this official connection with a Scottish contest that is popular with competing bands and audiences. We look forward to offering a warm welcome to the successful band in the Senior Trophy."
Contest information is as follows : 72nd FCBA Open Contest
Contact: mailto:[email protected]
Date: Saturday, 30th September, commencing 10am
Venue: Adam Smith Theatre, Kirkcaldy, Fife
Music: Each band performs an own choice march, hymn and test piece
Format: Open Contest (mix of all 5 sections) limited to 18 bands
Draw: Split pre-draw, with a draw for each half made on the day
Adjudication: Main adjudicator (boxed) awarding Open contest prizes. 2nd adjudicator (in open) awarding soloist prizes
Prizes: Individual awards for best cornet, horn etc. Best band in Section 1 to Section 4. Prizes for 1st, 2nd & 3rd in Open Contest
Closing Date for entries: 2nd September 2017
Further information for the Spring Festival can be obtained from the British Open website  www.thebritishopen.net