News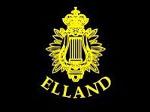 Published on September 5th, 2017
Ellend Youth Receive Proms Invite
Elland Silver Youth Brass receive invitation to perform at Music for Youth School Proms.
The band are excited to announce that for the first time in their history, the amazing youth band have been invited to perform in the Music For Youth Schools Proms at the Royal Albert Hall on Tuesday 14th November.
Samantha Harrison, the band's Musical Director, told A4B: 'Our programme will feature two original works for Brass band, opening with "Daybreak" composed by the talented Jonny Bates. This is an energetic innovative samba featuring lots of choreography and body percussion. We will then perform by "Starburst" composed by Dan Price.
To be invited to the Proms is unbelievable. We have been involved in Music for Youth for several years, but this is the first time we've been invited to the Proms. We are all so excited"