News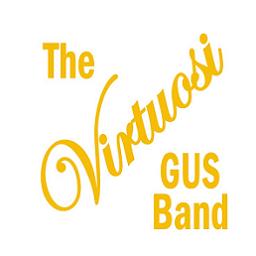 Published on September 7th, 2017
It's All White At Virtuosi GUS
The Virtuosi GUS Band are delighted to announce the signing of euphonium star, Matt White.
Matt, a product of both the Chethams School of Music and the Royal Northern College of Music in Manchester, brings with him a wealth of experience; having held the top seat with bands including Cory, Tredegar, and most recently Desford Colliery.
On his appointment, Matt told A4B: "Since leaving Tredegar and relocating to Northampton at the end of last year, I've really missed full time banding.  It's been a real pleasure performing with Desford at the area contest and other events in the last few months, but when the opportunity to join GUS as Principal Euphonium arose, I just couldn't say no.
It's great to see so many students and alumni of Birmingham Conservatoire and Northamptonshire Music and Performing Arts Trust playing in the band. GUS surely have a very bright future with great connections like these."
The Band's Musical Director, Adam Cooke, speaking on behalf of the Band, told A4B, "I'm delighted that Matt has joined us at GUS.  Matt is a great addition to the band's line up of top class soloists, and he brings a wealth of musicianship and experience to the seat."
The Band would like to take the opportunity to publicly thank and extend their best wishes to the outgoing incumbent George Bruce, for his sterling work during his short but fruitful tenure with the Band.
Also joining the Band on second baritone is Amy Ewen.  Amy has just completed her first year at the Birmingham Conservatoire, and she joins GUS from fellow Midlanders, The Staffordshire Band. Both Matt and Amy will be making their first concert appearances with the Band in September and their contest debuts at the National Finals at the Royal Albert Hall.