Sponsored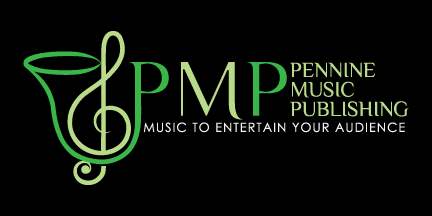 Published on September 12th, 2017
New Entertaining Releases from Pennine Music
As bands return from their summer break, Pennine Music has two great new releases that are guaranteed to entertain on both the concert and contest stage.
First up is the release of the Frank Sinanta hit, 'It Was A Very Good Year'. The music tells of the performer's life as they reflect upon their past, aged 17 to being 'In the autumn of their years'. Now, arranged for the first time for brass band to perform with either a single soloist, or for added entertainment value, you can spread the years across various (aging?!) members of the band as several soloist parts are provided with this publication (both in Bb and Eb). This piece is a must have for bands looking to add something different to any concert or contest programme. Should you band wish to try something different, this item work equally well with a vocalist.
The second new release on offer comes from the pen of Carlton Main Frickley cornet player, Sam Fisher. His new concert opener for bands entitled 'Fanfare & Funk!' is the perfect choice to open a concert of contest programme. At just over three minutes, the music is in two clear sections, depicting the contrasting styles of traditional fanfare and modern funk. After a flourishing fanfare opening, the Cornets and Trombones lead a verse of the opening motif, accompanied by a rhythmically diminished version of the same motif from the Euphoniums and Baritones. This ostinato then leads us into a great entertaining funk section, with each section of the band rising to their feet as the piece builds to an exciting finale that is sure to engage audiences of all ages!
Visit Pennine Music
You can view this new release, as well as the rest of the Pennine Music catalogue at www.penninemusic.com. Free PDF scores, solo parts and audio samples are also available to help bands in their quest for new music.