Contests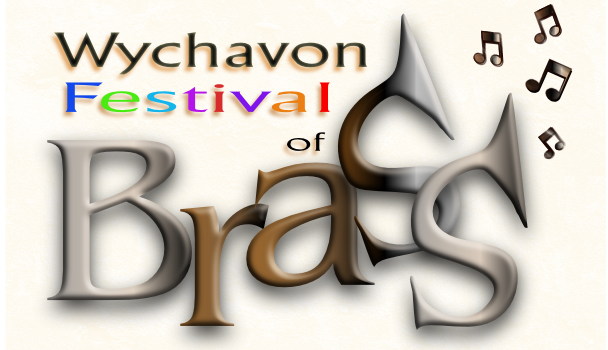 Published on September 13th, 2017
Wychavon Festival Announces Judges & Draws
The organising committee for Wychavon Festival of Brass is delighted to announce a truly exceptional number of bands that have entered the entertainment contest for 2017.
Understood to be the largest entry of bands in the Contest's history, 46 bands will give 60 performances across the day.  Entries are up 35% on 2016 and are up some 75% on 2013 when the Festival understook major reorganisation.
Widely recognised therefore, as one of the fastest growing and financially sustainable entertainment contests in the UK, the organisers are thrilled to have attracted a panel of top adjudicators:-
Championship Section: Dr Robert Childs
First Section: Tom Davoren
Second Section: David Hirst
Third & Fourth Sections: Anne Crookston
Tickets on the door for the full day, covering all sections, are priced at just £10 (free for children under 10) and details for the public to order advanced tickets, priced at £8, will be available from Monday 18th September on the Festival website (www.festivalofbrass.co.uk).
Full line up of bands & draw:-
Championship Section
Venue: Main Hall
Adjudicator: Dr Robert Childs
1. Brunel Brass*
2. Langley*
3. Hatfield
4. Enderby*
5. City of Cardiff
6. Eccles Borough*
7. Yorkshire Imperial (D.U.T.)
8. B.T.M.*
9. Lanner & District*
10. Sandhurst Silver*
11. Llwydcoed
12. Johnstone*
13. Tongwynlais Temperance
14. Foresters Brass*
15. Ebbw Valley Brass*
16. Jackfield
17. Aveley & Newham
18. Medway*
19. Bedworth*
*Denotes bands eligible to be awarded a place at the Spring Festival May 2018.
First Section:
Venue: Sports Hall
Adjudicator: Tom Davoren
1. B.T.M.
2. Oddfellows
3. Sandhurst Silver
4. Crewe Brass
5. Langley
6. Enderby
7. Foresters Brass
8. Ebbw Valley Brass
9. Eccles Borough
10. Melingriffith
11. Crofton Silver
12. Gresley Colliery
13. Johnstone
Second Section
Venue: Small Gym
Adjudicator: David Hirst
1. Crewe Brass
2. Avonbank
3. Blaenavon Town
4. The Haydock Band
5. Stourport-on-Severn
6. Ammanford Town
7. Melingriffith
8. Crofton Silver
9. Downton
10. Yiewsley & West Drayton
11. Weston Brass
12. Milton Keynes Brass
Third Section
Venue: Small Hall
Adjudicator: Anne Crookston
1 .Stourport-on-Severn
2. Oakdale Silver
3. Crosskeys Silver
4. Wem Jubilee
5. Arrow Valley
6. Porthywaen Silver
7. Hawk Green
8. Ynyshir
9. Cinderford
10. Jubilee Brass (Oxford)
Fourth Section
Venue: Small Hall
Adjudicator: Anne Crookston
1. City of Wolvehampton
2. (BMP Europe) Goodshaw
3. Rode Hall Silver
4. Ledbury Community Brass
5. Oakdale Silver
6. Porthywaen Silver
7. Wem Jubilee