Sponsored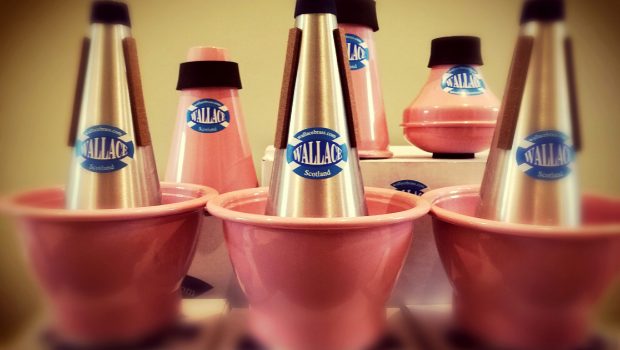 Published on September 25th, 2017
Final Pink Wallace Mutes Roll of the Production Line
Wallace Mutes have quickly grown to be the first choice of mute for many of the World's top Brass Bands and brass instrumentalists. However now, the final batch of the pink Wallace Mutes, have rolled off the production line for the last time – just in time for Christmas.
Originally produced exclusively for Pennine Music, there are now only a few remaining in stock, with no more being produced. The Wallace pink mute are still currently available for:-
Cornet Cup Mute
Cornet Practice Mute (Compact)
Cornet Practice Mute (Studio)
Trombone Cup Mute
Tenor Horn Practice Mute (Compact)
If you're eager to get your hands on one of these last remaining pink editions, head over to www.penninemusic.com/mutes.html where they are available to purchase online, by email or over the phone.