Sponsored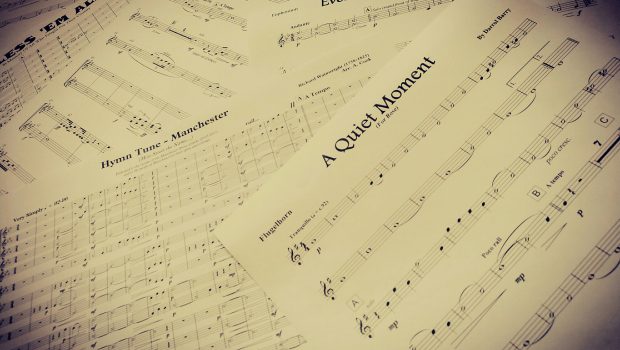 Published on October 5th, 2017
Remembrance Day Music From Pennine Music
With bands up and down the country participating in Remembrance Day services and concerts next month, these titles from Pennine Music will deliver a perfect setting for those reflective moments.
'In Flanders Fields' by Gavin Somerset is a piece of music that was brought into the limelight by the girls of Boobs & Brass who have performed the work several times with a poppy cannon at the climax of the piece. Based up the poem by Lieutenant Colonel John McCrae, this emotional work will take your audience on an emotional journey through the poppy fields.
One of the most popular works released by Pennine Music this year, is Andi Cook's stunning arrangement of the Hymn Tune, 'Manchester'. Penned following the tragic events that took place at the Manchester Arena in May, sales of this title see the monies raised being donated to the MEN appeal.
For those reflective moments in your concerts, Darrol Barry has composed a beautiful original work for Brass Band entitled 'A Quiet Moment'. Simplistic in structure, this work is a perfect piece for those quieter moments in your concerts.
For those livelier pieces of music at this time of year, 'Bless 'Em All' is a fantastic piece that bring together a collection of war time songs, all skilfully put together by Gavin Somerset. This must have medley includes titles such as 'Wish Me Luck, As You Wave Me Goodbye', 'We're Going To Hang Out The Washing', 'Kiss Me Goodnight Sgt. Major', 'Good Morning', 'Bless 'Em All' and the highlight of the piece, the slow, hair raising middle movement 'Apple Blossom Time'
All these titles and more are available from www.penninemusic.com , where PDF score samples and sound clips are available to help you select the perfect pieces of music for this special time of year.