Contests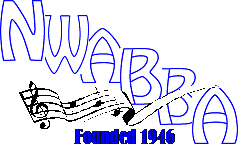 Published on October 12th, 2017
Rochdale Contest Takes International Title
The North West Area Brass Bands Association's popular contest at Rochdale Town Hall has attracted bands from far and wide. The list of bands to take part in the senior contest on the 29th October includes bands from across the North of England, the Midlands, North Wales and for the first time Scotland.
Contest organiser, Richard Milton, told A4B: "With bands travelling from other countries we considered calling this the Rochdale International Festival of Brass. We are delighted that the contest has now established a reputation amongst bands from near and far. Thirty four bands will take to the stage on the Sunday at Rochdale Town Hall to try and impress adjudicators Alan Widdop and Andrew Warriner."
The youth Contest that takes place the day before has had fewer entries than normal. This in part is due to the half term holidays having an impact on player availability. The three local bands taking part will now compete at the Rochdale Salvation Army Hall which is 2 minute walk from the town hall in the centre of Rochdale.
The festival has continued to attract the support of local businesses to whom the organisers are very grateful.The full list of bands taking part is as follows:-
Rochdale Youth Contest
Saturday 28th October 2pm
Rochdale Salvation Army Hall
1. Oldham Music Centre Youth Ban
2. Rochdale Borough Youth Ban
3. Whitworth Vale and Healey Youth Band
Rochdale Contest 29th October 2017
Adjudicators:
Andrew Warriner (2nd , 1st and Championship Sections)
Alan Widdop (3rd and 4th Sections)
Championship Section:
1. Derwent Brass
2. Milnrow
First Section:
1. Annan Town
2. Freckleton
3. Hade Edge
4. Haslingden and Helmshore
5. Marsden Silver Prize
6. Oldham (Lees)
7. Silk Brass
8. Skelmanthorpe
Second Section:
1. Besses Boys
2. Delph
3. Flixton
4. Golborne Brass
5. Horwich RMI
6. Middleton
7. Pemberton Old DW Wigan B
8. Royal Buckley Town
9. Uppermill
10. Whitworth Vale & Healey
3rd Section:
1. BD1 Brass
2. Dobcross Silver
3. Farnworth and Walkden
4. Greenfield
5. Ifton Colliery
6. Littleborough
7. Skelmersdale
4th Section:
1. Blackley
2. Cadishead Public
3. Denton
4. Lostock Hall
5. Parr St Helens
6. Sale Brass
7. Stockport Silver