News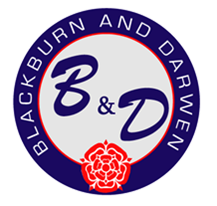 Published on October 17th, 2017
Blackburn & Darwen Announce New Signings
Blackburn & Darwen Band are pleased to announce a number of new players joining the band. Joining on repiano cornet is former YBS and VBS (Poynton) cornet player Nicola Murray. Also joining on the cornet bench are Tom Helm on solo cornet and Hattie Nuttall. Both are products of the Rossendale Scout Band.
Joining on 1st horn Megan Weir, who has previously played at Hazel Grove and more recently Pemberton where she was part of the National Finals winning band. Megan has also been the solo horn player of Fodens Youth Band. Joining on 2nd horn is Kath Taylor who joins from Goodshaw Band. Finally joining on Flugel Horn is Anne Taylor who also joins from Goodshaw where she held the Principal Cornet Chair.
Commenting on the signings, MD Neil Samuel told A4B: "I'd like to welcome all of the new players to Blackburn. There is a real mix of youth and experience which is bringing a new and fresh atmosphere to the band room".