News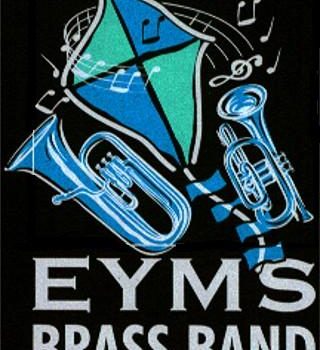 Published on October 17th, 2017
EYMS Strengthen Ranks Ahead of Scottish Open
East Yorkshire Motor Services Band has announced two new signings ahead of its appearance at the Scottish Open with MD Stig Maersk in Perth on November 25th.
Kevin Moxon returns to the soprano cornet seat he vacated in July 2008, joining from the York Railway Institute Band and Siobahn Thomas comes in on percussion from Wakefield Metropolitan, having just started at Hull University.
Kevin told A4B: "I was delighted to be asked to come back and I look forward to working with Stig and the band." He and his wife Jayne had a happy two years with EYMS before moving to live in Cyprus in 2008. Returning in 2010, Kevin has had spells at Simply Brass and Yorkshire Imps, and, whilst living in Wales, BTM, Ebbw Vale and City of Cardiff.
Until recently, Scarborough-based Kevin was playing soprano cornet with the York RI Band and conducting the York RI Golden Rail Band, but had to step down for work and personal reasons.
But the lure of playing again kicked in when EYMS offered him the chance to rejoin.
Siobhan told A4B: "I'm really excited. I feel really lucky to be asked to join the band as I've always wanted to join a Championship Section band. I'm looking forward to doing lots of concerts and contests with them."
A product of the Pontefract Music Centre, and experiencing both wind bands and big bands, she played a Youth Proms at the Royal Albert Hall with the Wakefield Youth Percussion Ensemble.  She started her brass band career with Altofts & Normanton before joining Wakefield Met and had a short spell with Kippax before joining EYMS.
Band chairman Tony Newiss spoke to A4B telling us: "We are really pleased to announce these new signings after vacancies which occurred recently when Kevin Donaldson's work commitments meant that his work, life, band balance became impossible, and Henry Bourne has set sail for pastures new in the USA. The band would like to place on record their thanks for the commitment and performances both made on behalf of the EYMS Band. Kevin came to help out and ended up staying five years. We wish Kevin and Henry all the best and Kevin and Siobhan a long and happy stay with EYMS."