News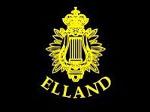 Published on October 23rd, 2017
Elland Silver Band Fundraising Boost
Elland Silver Youth Band are delighted to announce they have been awarded a grant of £2000 from the Community Foundation for Calderdale.
The grant has been funded through the Kathleen Mary Denham Legacy to contribute towards the costs of financing the youth bands trip to the European Youth Band Championships in Utrecht, Netherlands next May.
This news comes just in time as the band have received their formal invitation to compete in the 2018 European Youth Brass Championships, being held in Utrecht, Netherlands on Sunday 6th May. To fund the trip the 45 strong band and their chaperones are currently in the process of raising some £27k to subsidise the travel and accommodation costs.
The invitation is a huge opportunity for the young musicians as they return to the competition as defending champions. The trip will provide a unique once in a lifetime experience for the young musicians, both musically and socially, and for some members will be their first experience of travelling abroad.
Band Secretary, Kathleen Harrison, told A4B: "We are delighted to receive this sum, it will really help ensure all our young musicians are able to take part in the trip."
The band has several fundraising activities planned over the coming months, but would be delighted to receive further donations. Please contact the secretary Kathleen Harrison on 01484 717126 or, you can pledge a donation via the band's Gofund me page https://www.gofundme.com/ESYBUtrecht2018