News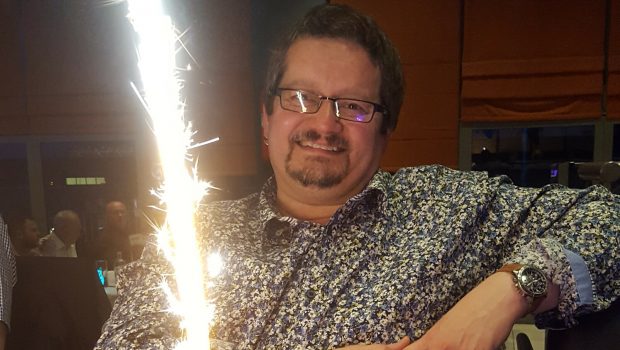 Published on October 31st, 2017
Death of David Morris Announced
It is with great sadness that we announce the sudden death on Sunday 29th October 2017 of David Morris, the very well-known and popular musician who was so actively involved in the brass band scene in the Midlands and Yorkshire.
Dave was Musical Director of the Woodhouse Prize Silver Band, cornet player with Chapeltown Silver Prize Band and a very talented photographer and recording engineer, who worked tirelessly as a key member of the volunteer team for Bolsover Festival of Brass and Bolsover International Brass Band Summer School for 9 years. David also worked on other projects with Carole Crompton including projects with the Halle Orchestra, Fodens Band and Black Dyke Band. More recently Dave also took on photography with the Black Dyke Band and Wychavon Festival of Brass.
Dave was a founder member of the Bolsover International Brass Band Summer School and from day one, was heavily involved in its planning and organisation and led social activities on the course, including taking delegates on the Narrow Boat trip along the Chesterfield Canal which he organised each year. Dave worked tirelessly on the development of the Summer School and had recently created their new website.
Dave was always quick to admit that having worked with brass bands for many years, photography and recording was his way of expanding his interests and giving something back to the community he got so much enjoyment from over the years.
Dave was a very popular figure as photographer within the local band contest scene and his photos, through his website "Brass Snaps", were shared throughout Facebook by thousands of banding musicians.
He played a variety of instruments to one level or another: violin, recorder, cornet but he was most proud of his grade 8 piano having started lessons again in his late forties.
Dave was very well known in the Yorkshire and Midlands brass band scene for
his support to the banding movement and spent most of his weekends
banding in one shape or another with his son Daniel, himself a very talented euphonium
player with the Chapeltown Band, who David took pride in supporting throughout
Dan's musical development.
In addition to his musical activities, he was also a Trustee of the Chesterfield Canal Trust and a RYA certified training instructor. It was a surprise to many people that he also had a full time job as an I.T. Manager.
Commenting on behalf of Bolsover Festival of Brass and Bolsover
International Brass Band Summer School Carole Crompton told A4B, "We are totally shocked and saddened at the news of Dave's passing and he will be sorely missed
and irreplaceable to us in his various roles within our team. He was the most
enthusiastic supporter of the banding movement and his talents and personality will be greatly missed by everyone. As a personal friend you could not ask for anyone more loyal or supporting than Dave and I will personally miss Dave on so many levels."
Another announcement will be made shortly once we know his funeral
arrangements.
Dave is survived by his wife Caroline and son Daniel, his mother Doreen and sister Allison.