Contests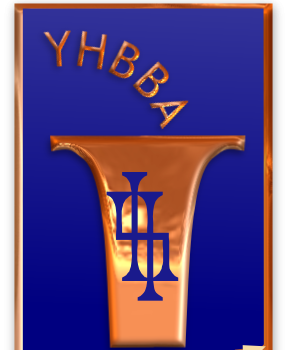 Published on November 6th, 2017
RESULTS: YHBBA Annual Contest 2017
The Yorkshire & Humberside Brass Band Association annual contest took place in the glorious setting of Dewsbury Town Hall yesterday (Sunday 5th November) after having outgrown the previous venue in Holmfirth.
Section A Results:
1. Skelmanthorpe
2. Blackpool Brass
3. South Yorkshire Police
4= Durham Miners
4= Y.R.I Band
4= Skelmanthorpe Prospect
7. Marple
8. Lindley
9. Dunston Silver
W. Hade Edge
W. Ripon City
* Where placings were tied, Test Piece result takes precident.
Overall Winner and Services of a Geneva Artist: Skelmanthorpe
Winning Conductor (Fred H Bradbury Cup): Jim Davies
Best Instrumentalist (YHBBA Glass Trophy): Dan Jackson, Euphonium, Skelmanthorpe
Best Hymn (John Taylor Memorial Cup) Skelmanthorpe
Best Championship Section Band (Sam Woodhouse Trophy + £200): York Railway Institute Band
Best First Section Band (William Rowntree Rose Bowl + £200): Skelmanthorpe
Runner-up First Section (Ernest Dobson Cup + £100): South Yorkshire Police
Best Second Section Band (Alfred Whitehead Memorial Cup + £200): Blackpool Brass
Runner-up Second Section (British Steel Cup + £100): Marple
Newmoon Insurance award to band playing No. 1 (£25): Skelmanthorpe
Section B Results:
1. North Skelton
2. Eccleston Band
3. Dronfield Genquip
4. Jayess Newbiggin
5= Swinton & District
5= Friendly Band
7. Lofthouse 2000
W. Deepcar Band
* Where placings were tied, Test Piece result takes precident.
Overall Winner (Charles Smith Trophy and Services of a Geneva Artiste) North Skelton
Winning Conductor (YHBBA Glass Trophy): Lewis Wilkinson, North Skelton
Best Instrumentalist (YHBBA Glass Trophy): Flugel, North Skelton
Best Hymn (Jack Stirk Memorial Bowl): Eccleston
Best Third Section Band (Bob Cherry Memorial Cup + £200) North Skelton
Runner up Third Section Band (John Smith Brewery Cup + £100): Eccleston
Best Fourth Section Band (John Swaine Memorial Rose Bowl + £200): Jayess Newbiggin
Newmoon Insurance award to band playing No.1 (£25): Dronfield Genquip
Section C Results:
1. University of Nottingham Band
2. Thurlestone Band
3. Hade Edge 'B'
4. Golcar Band
Best Instrumentalist (YHBBA Glass Trophy): Euphonium, University of Nottingham
Best Hymn (White Rose Cup): University of Nottingham
Best Unregistered Section Band (Hull Brewery Challenge Cup + £200): University of Nottingham
Winning Conductor (YHBBA Glass Trophy): George Newbould
Runner up Unregistered Section Band (Laurie Bruce Cup + £100): Thurlstone
Newmoon Insurance award to band playing No.1 (£25): Thurlstone