News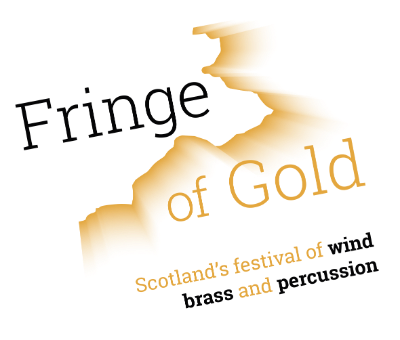 Published on November 8th, 2017
Fife's Leading Bands to Feature In Fringe of Gold Festival
The inaugural Fringe of Gold music festival is being presented across a number of leading venues in St Andrews from 9 -11 November 2017, bringing with it a diverse variety of events and performers.
The festival has been programmed with an international theme to its musical content and welcomes over 180 performers, including renowned groups such as the Amstel Saxophone Quartet, The Wallace Collection and Fife's leading brass bands (Kingdom Brass and Tullis Russell Mills Band), as well as a host of esteemed instrumentalists including flautists Dave Heath and Aisling Agnew, organist Sean Heath and Jazz pianist Richard Michael.
Keeping local roots at its core, the festival also welcomes partnerships with the St Andrews Music Club and Music Society, with performances from the university's own wind, brass and percussion ensembles.
After five successful years of the St Andrews Brass Festival, it was a natural progression to extend the musical offerings to include wind and percussion, and so Fringe of Gold was born – taking inspiration for its title from James VI's description of Fife, Milton's description of the Seraphim, and a metaphorical description of the glorious sound of wind, brass and percussion.  With 9 carefully crafted events taking place across the 3 days, Fringe of Gold is very well placed to offer a wide musical experience which caters for all musical tastes and curiosities.
Festival Directors, Bede Williams and John Wallace told A4B: "Like its predecessor [St Andrews Brass Festival], we wanted Fringe of Gold to focus on exploration, experimentation and participation.  Right from the opening concert with the 'best saxophone quartet in the world' to the closing concert given by one of the world's pioneering brass ensembles and any of the seven performances and master-classes in between, we wanted the festival to offer an exceptional and extraordinary musical experience.
It is such a pleasure to have the chance to present so much musical variety in St Andrews under one banner. The festival provides attendees with so many opportunities to experience lots of different sounds and instruments, a plethora of programme choices and styles, as well as a chance to enjoy the uniqueness of live music in some of the best venues in the area."
Tickets are available at the door and most of the events are free of charge to attend, but with some venues being limited seating it is advisable to arrive early to secure your places.
Full festival details are available at www.st-andrews.ac.uk/music/fringeofgold/