News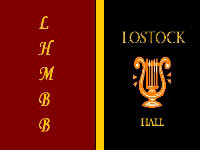 Published on November 8th, 2017
Lostock Hall Appoint New MD
Joshua Hughes has recently been appointed the new MD of the Lostock Hall Memorial Band.
A spokesperson for the band told A4B: 'During the audition process, Josh came to the fore with his enthusiasm to bring a fresh approach to the band. He also showed his eagerness to be involved with and lead the organisation's well established junior. This inevitable helped the band secure his appointment.
The Band Chairman, Martin Walker told A4B: "We are confident the band will progress well with Josh and are looking forward to him continuing his impressive contesting record with us.
Josh added: "I'm really looking forward to working with the band, as I see a lot of potential in the players we have and the youngsters coming through".