News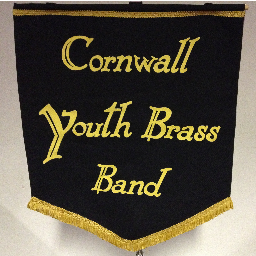 Published on January 3rd, 2018
Cornwall Youth Gather for Post Festive Musical Workout
Fresh from their Christmas Festivities, forty young musicians of the Cornwall Youth Brass Band gathered at Truro High School for Girls on December 27th for four days of extensive musical study and rehearsal with Dr Stephen Cobb, Staff Bandmaster of the International Staff Band of The Salvation Army, along with his son Philip, Principal Trumpet of The London Symphony Orchestra as Guest Soloist.
Aged between 10 and 21, the musicians also play with local brass bands and devote many extra hours to their membership of the Cornwall Youth Brass Band, rehearsing monthly with their team of local Conductors and Tutors in preparation for the twice yearly residential Courses at Christmas and Easter. Several of the older musicians returned from their musical studies at such prestigious establishments such as The Royal Welsh College of Music and Drama, Chetham's School of Music and Wells Cathedral School.
Returning to the CYBB after a successful visit in 2007, Stephen Cobb directed the Band in a eclectic range of music, chosen by him and the Band's Resident Conductor Darren Hawken. This included the World Premiere of The Great Storm Cat by Paul Saggers, a former member of the Band who is currently a Cornet player in the Band of Her Majesty's Royal Marines Plymouth and who is studying for a Masters Degree in Composition.
Music by another former CYBB member, Goff Richards was included as well as Malcolm Arnold's Little Suite for Brass, in the presence of his daughter Katherine. Naturally the Salvation Army was not forgotten with arrangements by Olaf Ritman, Kenneth Downie and Steven Ponsford and original pieces by Peter Graham and Edward Gregson.
As well as coaching the young Cornet players Philip Cobb dazzled the audience at the Gala Concert at St Michael's Church, Newquay, with a selection of solo items including Flourish by Paul Sharman and the rarely heard Songs in the Heart by Erik Leidzen.