News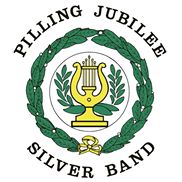 Published on January 3rd, 2018
Pilling Jubilee Appoint Steve Hartley as MD
Following a series of rehearsals and two Christmas Concerts, Steve Hartley has been appointed as Musical Director to the Pilling Jubilee Silver Band.
Speaking about the appointment, Steve Hartley told A4B: 'I'm delighted to accept the bands invitation to take up the Baton as Conductor and Musical Director. I have worked with the band preparing the programme for the Christmas concerts, and I have been impressed with the commitment and work rate. I am looking forward to a happy and successful association.'
The band are now on our Christmas break, and return on 2nd January where they will begin work on the music for the Brass at the Guild and the North West Area contests.