News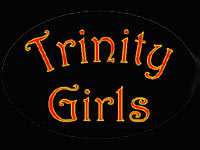 Published on January 8th, 2018
Ashworth to Lead Trinity Girls to the Regionals
Trinity Girls Band are very pleased to announce that they have successfully managed to engaged the services of the very popular and highly experienced Conductor and Adjudicator, Mr David W Ashworth, to lead them to the North-West Area Contest at Blackpool on Sunday 25th February 2018.
David has worked with the band on several occasions over the past few years and conducted them during their hugely successful tour of Southern Ireland in 2015.
A Band spokesperson told A4B: 'We all thoroughly enjoy working with David because he knows exactly how to bring the best out of the band. His man management, musical knowledge and attention to detail is superb. As a Band, we are all very pleased with the engagement whilst at the same time, we are still looking to find a permanent Conductor for the Band.'
The Trinity Girls Band successfully secured promotion to the 2nd Section last year under the direction of Ryan Watkins following their 2nd places at both the Area and National Finals Contests.