News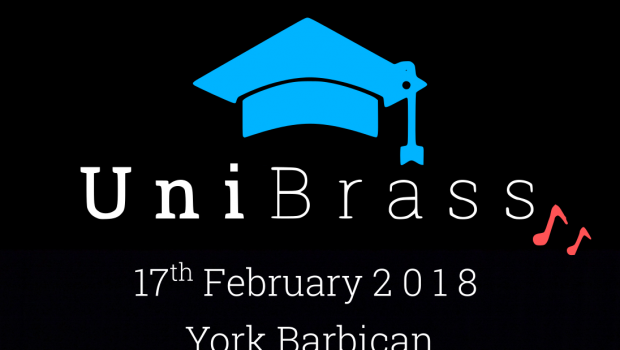 Published on January 26th, 2018
UniBrass 2018 is fast approaching, and with 21 universities competing across the Trophy and Shield sections, the biggest UniBrass yet promises to provide a fantastic day of entertainment.
Still, the UniBrass Foundation is not resting. Keen to involve students from even more universities in the UniBrass community, the Foundation is offering FREE contest tickets to non-competing university brass bands and ensembles, or student brass players from universities that don't have a brass group so they can come and see what the event is all about.
To be eligible you should be a brass/percussion player and a student at a university that is not competing in this year's contest. Simply fill out the form at www.unib.co.uk/giveaway for each person who would like a ticket. There are a limited number of tickets available, so fill it in as soon as possible!
Foundation Chair, Alex Parker, told A4B: "Whilst we are thrilled that 21 bands are competing in this year's contest, we would like to see even more attend in future. We would love to see members of ensembles that are hoping to grow, bands that haven't been able to compete this year, or people who are looking to start their own brass group so they can get a taste of the UniBrass experience and feel part of the university brass banding community."
Further to the complimentary contest tickets, anybody who is a part of this scheme will be welcome to stay in our performers' accommodation on the Saturday evening at the University of York.
UniBrass 2018 takes place at the York Barbican on the 17th February. Tickets for the contest and the Gala Concert, featuring the incredible Tubular Brass, are available from www.unib.co.uk/tickets