News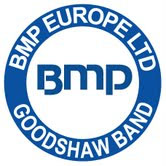 Published on January 26th, 2018
BMP Goodshaw Appoint Alan Seymour
The band are delighted to announce the appointment of Alan Seymour as MD of BMP Goodshaw Brass Band.
Alan was recently MD of Sale Brass where they had numerous podium finishes including being crowned Butlins 4th Section champions in 2016. Originally from the north east, Alan is a very experienced conductor having conducted several north-east bands as well as Wetherby Silver and Bradford Metropolitan Concert Band in the Yorkshire area.
Goodshaw Band Manager Mark Robinson told A4B; " We are looking forward to working with Alan, who has a wealth of experience both conducting and playing in brass bands. We are now looking forward to the Preston contest and 2018 North West Area Contest qualifier. Alan has already made a difference to the sound and style of the band and we are sure this will contribute to our future success"
Alan is thrilled to be appointed as MD of Goodshaw. He told A4B; " It is an honour to be appointed as MD of BMP Goodshaw, which recently celebrated its 150th anniversary. The band are so hard working and are already making rapid progress. Although several players had left the band prior to my appointment, already several key signings have been made and the future looks bright. There are many quality players in the band and with a further influx of players we will have an excellent chance of success on the contest stage. Mark Robinson, the band manager is working tirelessly to rebuild the band and we also have excellent support from our sponsor BMP Europe Ltd. BMP Goodshaw Europe results at the north west area qualifiers have been disappointing of late and I am hoping for a top 6 finish this year. Entertaining and fun concerts are also my priority and we hope to organise a Spring concert with a guest soloist as well as performing at Boarshurst Club in April. "
The band would also like to thank previous conductor Josh Hughes for his efforts whilst with the band and wish him every success in the future.